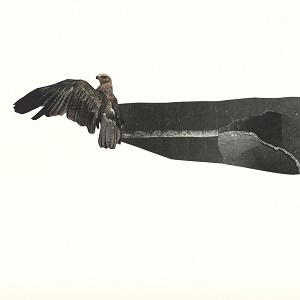 29 February 2016
When Portland, OR's premiere experimental analog synth/clarinet duo, Golden Retriever, join forces with neighboring Pakistani-born folk singer, Ilyas Ahmed, true magic happens.
Dreamboat washes on a golden wave of gorgeous beauty. Ahmed's shoegazey acoustic style recalls Tim Buckley and Lou Reed, perfectly melding with Matt Carlson and Jonathan Sielaff's ambient krautrock textures. Drone begets melody and so forth. Though designated as four songs, it's really one monumental piece that deserves to be heard as such, each track flowing into the other in a perpetual state of motion, like The Lowland Hundred morphed into Cluster's ebb and flow.
Some records are too astounding for words. This is one. Get it.
comments powered by