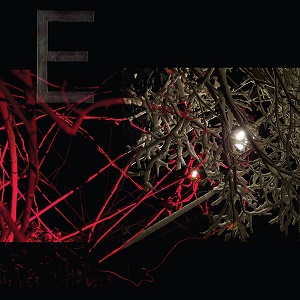 8 November 2016
Thalia Zedek teams up with Neptune's Jason Sanford and Gavin McCarthy of Karate for an art-noise trio that recalls the heyday of '90s Touch and Go while looking forward to a bleak, uncertain future.
E constantly flows on an insistent rhythm. Sanford and Zedek's twin guitars duel in jagged, staccato opposition, creating both massive walls of distortion and sinister syncopated sequences, all driven by McCarthy's relentlessly rolling drum patterns. Zedek's signature heart-wrenching drawl juxtaposes with Sanford's monk-like baritone in their snarling dual-vocal attack, though McCarthy clearly channels Steve Albini when he takes the mic in "Candidate." The resulting ten songs hover somewhere between Mission of Burma, Shellac and later Fugazi.
When musicians are willing step out of their established comfort zones to do something new, you know they are real artists. Hopefully, we'll be hearing a lot more from E in the coming years, as this is truly something special.