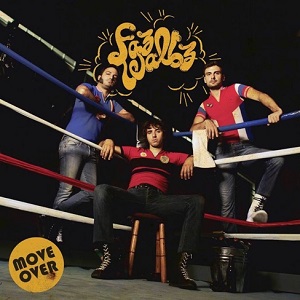 6 July 2015
Not to detract from their previous work, but the fourth full-length from Cantù, Italy's Faz Waltz finds the trio fully hitting their stride.
Move Over packs the heaviest punch the Northern Italians have delivered yet. Beefy guitar riffs recall early Slade with AC/DC bravado and a Runaways sneer. Themes of youth in revolt and outsider unity explode through roller derby rock'n'roll: tough, brash and unapologetically vulgar. It's the music movie boxer Rocky Balboa should have blasted during his training montages.
Whether they meant to do it or not, Faz Waltz have given their Roman glam rock compatriots, Giuda, a run for their euros. Turn up the roughneck glam and transform your stereo into Rodney's English Disco for half an hour.
comments powered by