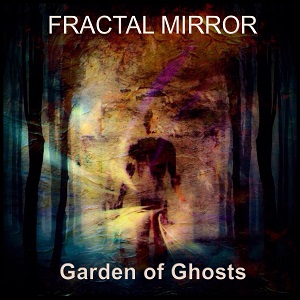 19 March 2015
Transatlantic trio, Fractal Mirror, continue their unique brand of dreamy prog with their second album.
Recorded between Holland and North Wales, PA, Garden of Ghosts combines the soft elegant poetry of The Psychedelic Furs with deceptively complex song structures and musicianship. Drummer Frank Urbaniak bares a touch of Rush's Neil Pert, while Leo Koperraat's smooth vocals blend The Furs' Richard Butler with Emerson, Lake & Palmer's Greg Lake, his keyboards teetering between Rick Wakeman subtlety and Keith Emerson bombast. Bassist Ed van Haagen provides the solid foundation from which all the sounds circulate. It's music made by people who love composing and playing for the sheer thrill of it.
The internet may bring us annoying news feeds packed with pictures of other people's dinners, but it also allows musicians from across the globe, who would otherwise never have met, to communicate and collaborate in ways that were science fiction a mere twenty years ago. As such, Fractal Mirror are truly children of the digital age.
comments powered by