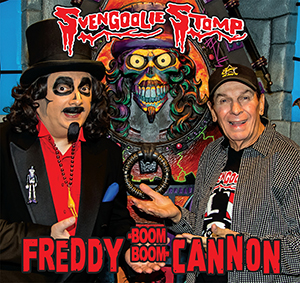 2 November 2016
Just in time for the Halloween season, '50s teen heartthrob Freddy "Boom Boom" Cannon celebrates the legacy of Chicago horror host Svengoolie with a rockin' theme song backed by LA's rockabilly surf punk pioneers The Gears.
"Svengoolie Stomp" is "Monster Mash" for a modern era. Right away, Cannon opens with an infectious chorus that quickly shifts to a sexy swagger for the monster-driven verses. A chanting rave-up bridge cements the track as the perfect sing-along for your horror punk parties. On cue, the b-side presents an instrumental version of the song, which only includes Mr. Cannon on the stomping chorus for your karaoke pleasure.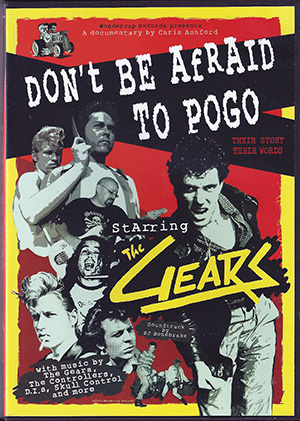 And hey, speaking of The Gears, there's an excellent documentary about them that's now available on DVD. Over 95 minutes, director Chris Ashford (founder of What, Iloki and Wondercap Records) succinctly tells the story of Glassell Park, CA's surf-punkabilly heroes, from their Masque-driven origins to their post-millennium reformation. It's a tasteful glance at the original Los Angeles punk scene and how it reverberates today.
"When the moon is full/The zombies romp/Now everybody's doin'/THE SVENGOOLIE STOMP!!!"
comments powered by