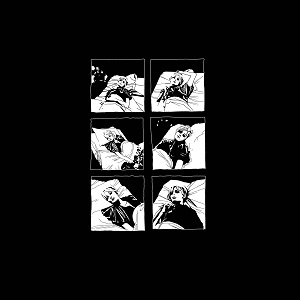 10 October 2014
Boasting twelve songs in nine minutes, LA's Girl Tears do punk right with quick blasts of energetic fury.
Tension sounds like the legendary Masque reopened and sprouted an entirely new scene of disaffected youth disgusted with the American Dream's crassly commercialistic lie. Fuzzily and scuzzily, reminiscent of the brilliant debut by The Orphans, 2004's Everybody Loves You When You're Dead (Unity Squad), the songs also bare the immediate catchiness of The Adverts, though with the attention span of The Angry Samoans and Circle Jerks. Whether citing the Warhol contingent in "Candy Darling" or fantasizing about erotic asphyxiation in "Suffocate," it's a blaring triumph of punk rock ethos with an early hardcore mentality.
Listening to the same EPs from 1980 gets tiresome once in a while, so throw on Girl Tears and revel in the dejected anger of younger generations.
comments powered by