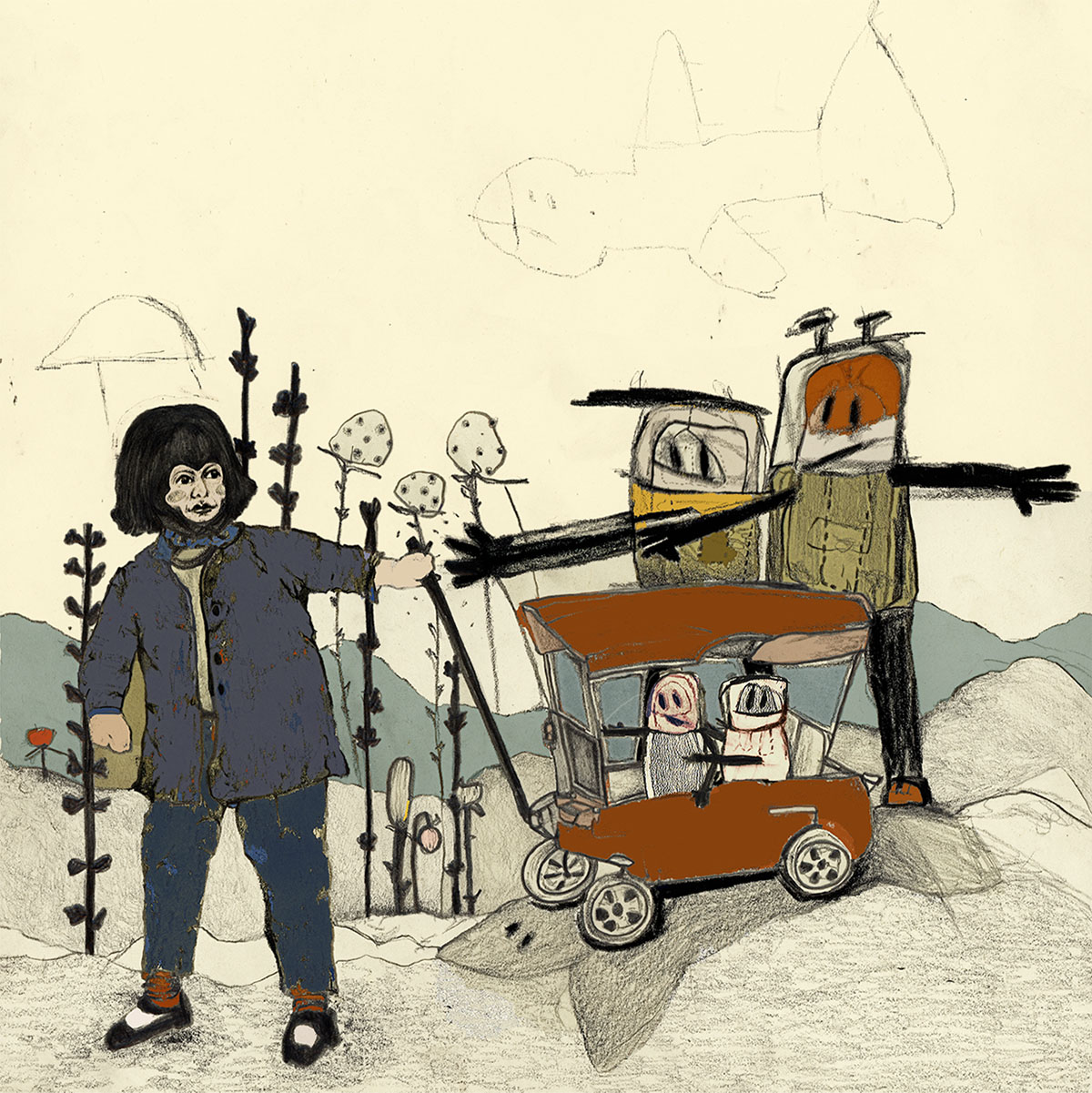 16 May 2017
Upon adding percussion to the band's physiognomy, Harmony Tividad and Cleo Tucker have allowed for the addition to rein in their dual ferocity rather than give it a more assertive pronunciation. One would expect the inverse to be the case, given past firecrackers such as "Before the World Was Big" and "Blah Blah Blah," yet the new skins serve to temper their voices, giving way to a proffered cooing style on their sophomore full length, Powerplant. It is high time to introduce change into the lineup; perhaps if Girlpool had expanded from their guitar-bass approach an album later, fans may have favored the uncommon minimalist setup to the extent that the two would have been faced with a Bob Dylan electric guitar "Judas" situation. Thankfully this blossoming into a traditional full band is not only timely, but welcomed as well. For a songwriting team whose hooks and vocals alone have been bigger than big, it was only expected that they would eventually have sought out other resources to assist their decibel count in matching the size of heart within their songs.
Necessity plays a role in their makeover too, as a number of these tunes are hard to imagine in the previous context, unaccompanied by drums. The full stop-and-starts in "Kiss and Burn" are the product of a band working together and making the most out of each player's abilities, both individually and as a unit. It's band practice 101 – but just because a drummer has joined the team does not mean that Girlpool has lost their identity; if anything, it has been strengthened. "123" opens the album with an ingenious tease for the uninitiated by spotlighting Harmony and Cleo unadorned, as if never skipping a beat from their 2015 debut record, before bursting into its second verse with all the instruments at play. The song is a defeatist anthem, warranting a good cry if struck at the right time. The "list" in question features three "sorry"s and only two line items – a depressing ratio, but one we can all relate to thanks to their having written about it so empathetically. As a result, any listener can therapeutically return to it anytime to rest their head in its lap and list off their own troubles.
Girlpool traverses through philosophical fancies in "It Gets More Blue" and posits prose in the titular track so childlike in its nostalgic diction and daydream-y theme that it could easily be mistaken for They Might Be Giants lyrics. All the while, it's impossible to ignore how chic they have rendered twee – which admittedly may not be the most fashionable term for such a style of music these days. Nonetheless, few bands have embodied the spirit of Beat Happening's You Turn Me On in recent years quite like Girlpool. They may have enlarged their sound, but they still possess a nakedness to their performance because they ultimately only play with what they have, and that's gumption in droves.
You can purchase the record here.
comments powered by