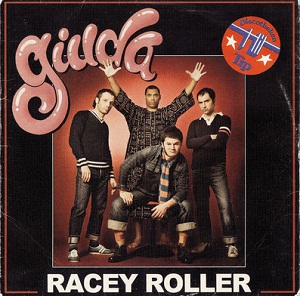 4 September 2012
After a slew of highly successful Killed By Death-style punk records, White Zoo change direction slightly with this powerful full-length debut from Italy's premier glitter gods, Giuda.
Racey Roller is a time machine. The opening "Number 10" transports us back in time to Rodney Bingenheimer's English Disco, when Joan Jett and Zolar X ran amuck to Sweet and Gary Glitter records. This is the tough glam of Slade delivered with the fat hooks of T. Rex for maximum wallop. It's the roller rink on Saturday night, underage rebellion in full swing until Monday comes around.
This is '70s debauchery at its best. Forget retro, this is the real thing. Take a break from punk rock anger and steep yourself in some true teenage nihilism. You won't regret it.
comments powered by