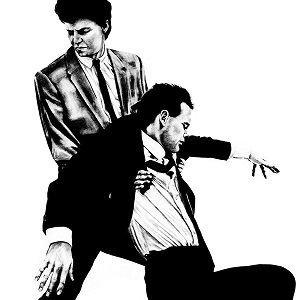 4 December 2014
Before he became known as a composer of microtonal electric guitar symphonies, Glenn Branca released several no wave/art rock records that pointed directly to his later work. Long out of print on vinyl, his debut 1981 full-length is available once again in its original format.
The Ascension perfectly blends gritty New York dissonance with majestic harmonization. Featuring a pre-Sonic Youth Lee Ranaldo along with composers Ned Sublette and David Rosenbloom on guitar propelled by the rhythm section of bassist Jeffrey Glenn and drummer Stephan Wischerth, the pieces forced Rhys Chatham's compositional ideas into the urban assault of Mars and DNA. Tracks like "Lesson No. 2" and "Structure" paved the way for early Sonic Youth and Swans brutality, while "Lightfield (In Consonance)" and "The Spectacular Commodity" took a triumphant stand both for and against the seedy grime that permeated Downtown Manhattan. The title track, on the other hand, used the angular space of post-punk as a platform for minimalist drone with maximum intensity. It's a daring and courageous collection of music, even to this day.
We all start somewhere, though some of us are more proud of our past achievements than others. Glenn Branca should certainly be proud of his early work, as it still reaches far beyond the scope of most anything today while remaining a perfect snapshot of a specific time in history. Get into The Ascension and hear what New York was like thirty years ago.
comments powered by