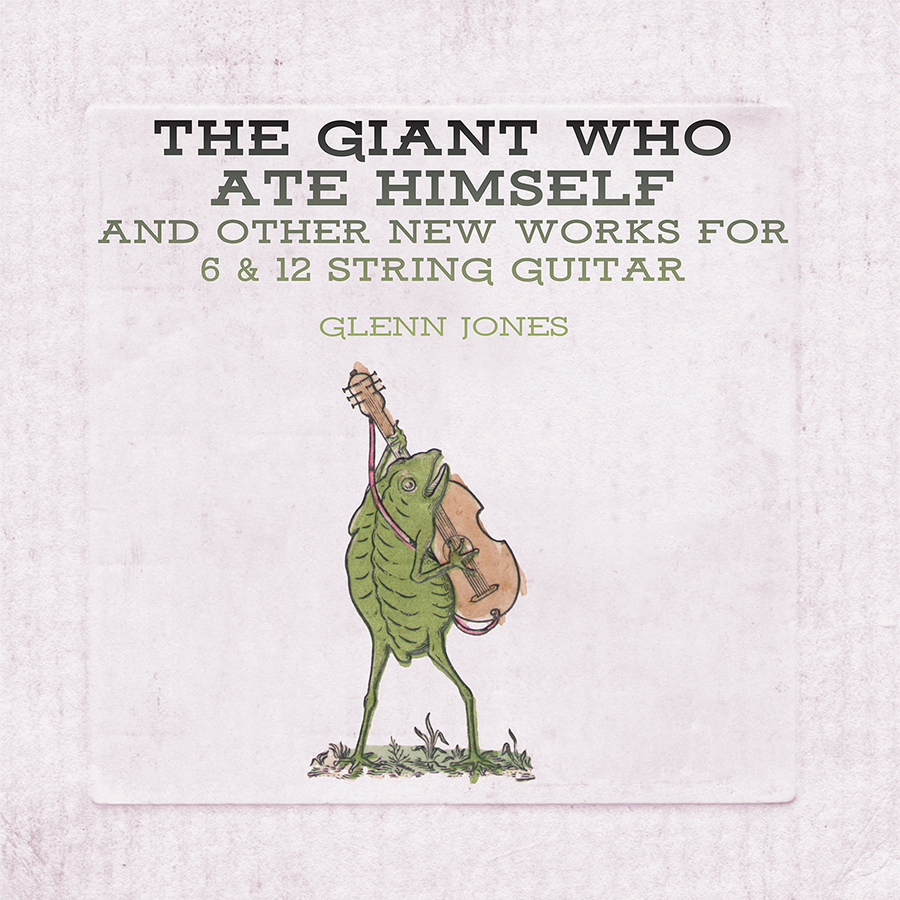 4 September 2018
Glenn Jones has made his love unequivocal for both the guitar stylings and general personage of John Fahey, legend of folk music and its offshoot curios. From covering a composition of Fahey's on his mainstay group Cul de Sac's debut record to eventually releasing a collaborative LP with him in 1997, Jones shares a storied career with a likeness to contemporary artists such as David Grubbs and Jim O'Rourke whose inspirations have been outspokenly attributed to the progenitor's dense fabric of standards and innovations. Jones's latest full-length indebts itself to his bygone friend and mentor on its leadoff tune, and what follows is a personalized sonic essay on his early teachings.
Although Fahey first dubbed the American Primitive movement so due to its "untutored" nature, his iconography ironically endures because of those who have followed in his footsteps. The roots of any niche find their start in self-teaching, and Fahey ended up passing on the knowledge like a gruff, sheepish professor to a classroom of few that would soon multiply within years. He's one of those rare multigenerational and multifaceted beings like William Burroughs whose influence was spread across the board with the appreciative and disparate-sounding juniors; an example of both at the time being The Red Krayola.
There is something undeniably studious about the practice of a lone player free of accouterment, producing what they can out of only steel strings, and the patterns and allocations of these reverberations doubling as a search for truth. Jones is an alum of the school that currently includes younger guns like James Elkington and William Tyler, and these past and former students all bear individual prolificacies built at least partially on notes and nothing else. They are writers without penmanship, authors of narratives without concrete words. Relationship to Fahey aside, Jones has long (and perhaps unwittingly) assumed the mantle of American Primitive laureate.
The mere title of Other New Works for 6 & 12 String Guitar suggests a couple of things: Leo Kottke's second album (and debut for Fahey's own Takoma Records) as well as traditional songbooks for learning instruments. This latter notion, intentional or otherwise, is always avuncular, never pedantic or highfalutin. Getting the shimmery best out of your available two octaves is outlined in the wondrous "Even the Snout and the Tail." "The Was and The Is" is an engaging introduction to forging arpeggios befitting of melancholy. Attack, release, and nearly every dynamic in between that can be achieved on 12-string guitar is covered in the epic "The Last Carrier Pigeon." Even the field aspects of recording setups are teased in "River in the Sky," where the diegetic sounds of Jones's home state of New Jersey flood the interlude with as much chance character from the outdoors as is derived from his picking.
American Primitive need not fear the impendency of a dying art, as there are—in addition to those aforementioned—many active today that keep it alive and well. This serves as a document to invigorate and pique the curiosities for listeners of any gauge of familiarity. Paying it forward, Jones includes tunings and capo placements for each song in the liner notes so as not to hold one's hand throughout the process, but instead provide enough of a framework should one feel so inclined to engage in the art form and add a story to their collection, in their own wordless way.
You may purchase the record here.