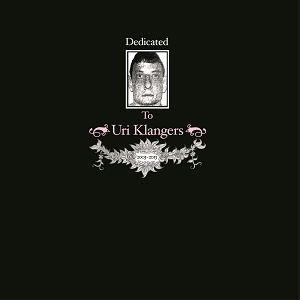 1 December 2016
To celebrate their ten year anniversary in 2013, London noisemongers Hey Colossus assembled a "best of" compilation, originally released on cassette by S.O.U.L. with only 50 copies made. Finally, that mesmerizing collection of noisy metal-tinged spacerock gets properly released on vinyl to encourage an entirely new group of devotees.
If you're looking for something heavy, this is it. Dedicated to Uri Klangers blends The Melvins with Hawkwind, then branches out into so many disparate areas that each song becomes a new revelation. Herein you will find elements of Godflesh, Skullflower and Terminal Cheesecake alongside bits of Electric Wizard, Black Rainbows and Ufomammut, usually within the same song. Even a touch of Eyehategod creeps out occasionally, especially in the vocals and feedback, and there's also some hardcore to keep things interesting. The centerpiece of Witchfinder General Hospital, however, brings it all together as a single near-sixteen-minute piece that filters Can, Neu! and Faust through their fuzzy spectrum.
If Hey Colossus weren't already your new favorite band, they will be now. Play it loud and revel in their massive sonic textures.