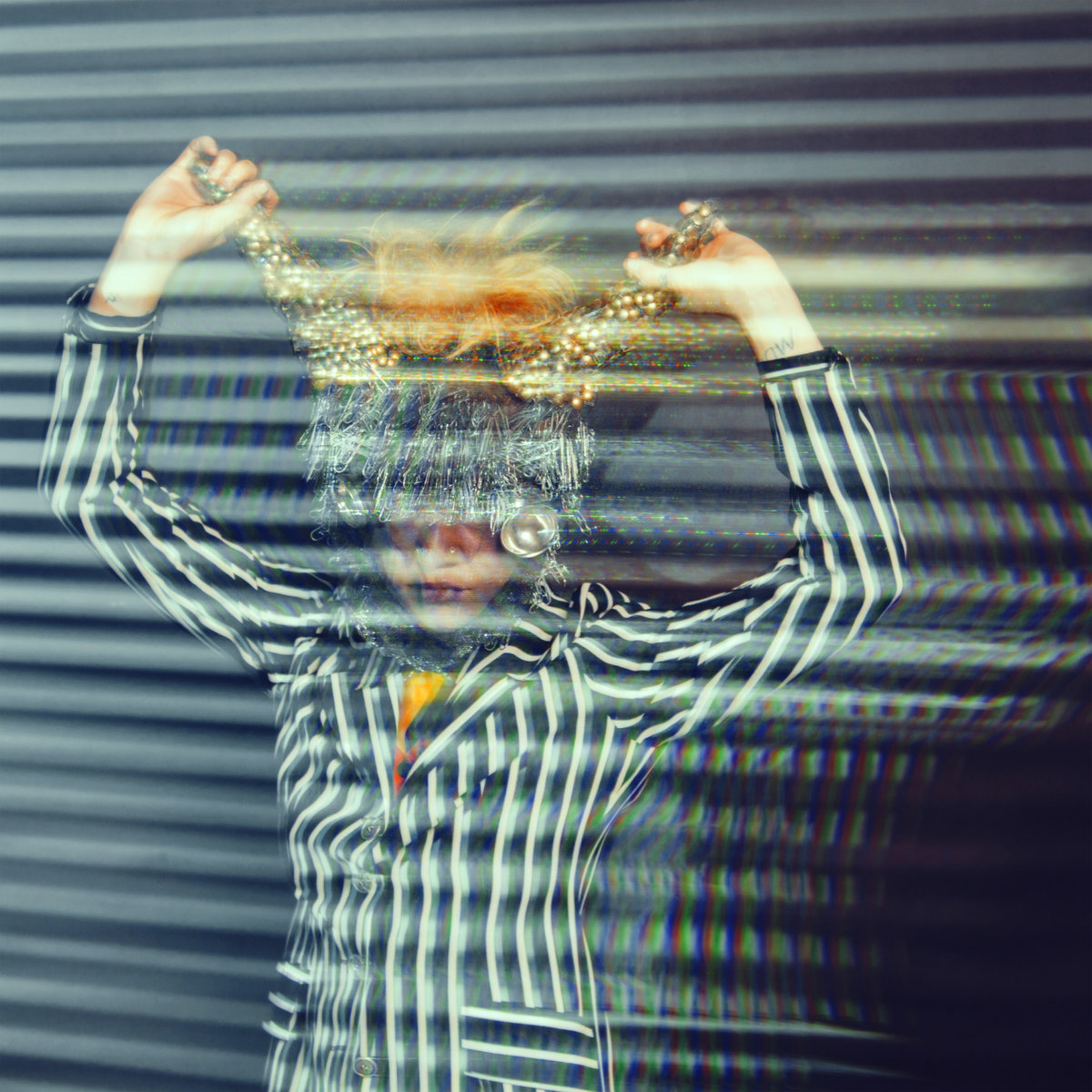 9 May 2018
Cosima Jaala and her namesake group hit the ground running in 2015 with their debut album Hard Hold, a quick LP at eight tight, punchy tunes banged out in a week's time under the tutelage of producer (and Haitus Kaiyote bassist) Paul Bender. She kept that streak going in 2016 with the release of Gary from Mangelwurzel, her more experimental project she had been playing in for some time. After their subsequent dissolution, Jaala didn't keep quiet for long, sharing a new song "Junior Spirit" in September of the same year—a speedy assurance to fans that her output would not fatigue just because one group had ended. Despite that disclaimer and having kept active since, the arrival of Joonya Spirit has come a tad later than one would normally expect, including Jaala herself. She writes in her Facebook post of the album announcement, "Apparently the second child is easier to birth… but this little thorn was so hard." Its first single's tease was so long ago in Internet years that it's made it all the sweeter to finally have it available for listening now.
Bender was limited to mixing duties on this one, as well as some additional production, and rather than bearing the raw, balanced ingenuity and demo-like honesty of Hold, Spirit is indeed a work of careful craftsmanship and sheen. Its fidelity has increased threefold without much sacrifice. Perhaps Maria Moles—the group's jazziest element, no matter what you say about the unconventional fretwork—loses some intimacy at the drum set; more brawn to the ride and snare and less of the feeling that you're in the room with the kit itself. On the whole, the beefing up is a necessity. Spirit possesses a far greater musculature than that of its predecessor, so a track like "Gwynne," in which Moles appears to grow an extra set of arms to pull off her mesmerizing shuffle-stomp of aggression, requires the extra oomph.
Jaala once stated in an interview, "I basically like brain-melting shit—4/4 can go fuck a dead donkey, some of the time." Until now, that sentiment would have remained more of a truism for Mangelwurzel, but she's made it her goal to apply that vehement credo to nearly the entire tracklist. The winding passages of "Sames" may perplex those keeping time at first, but it's kid stuff compared to the signature and tempo shifts that ensue. A way with words has always been inherent in her writing, and in the opener she chooses to be sparing with them. The mantra of not wanting to stay the same doubles as a creative worry, and in the chance that she succumbs to that fear, she pleas, "If the meek will inherit the earth, at least let me see it."
The rest of the record's seven songs serve as a debunker to this suggestion, rendering it irrational. Prog rock is a frequently applied term to the group, though the jump from debut to sophomore has resulted in increased labyrinthine songwriting, solidifying said descriptor. Earlier numbers like the unpredictable "Double Dutch" hinted at the erraticism now present on Spirit, as natural as breathing for the bandmates. "Good Circuit" plays funky hopscotch on an unorthodox court, "Long Live" rides the endlessly unfolding tilt-a-whirl of synth arpeggios into addictively queasy oblivion, and "Dog" ponders a close-but-no-cigar unrequited love crestfallenly from the swing set at dusk. All in all, it's an extremist and satiating sampler platter of their playground.
The laid-bare, soulful titular track eulogizes a breakup in advance, finding the perfect metaphor for the essence of Jaala's prose. Taken from two words stitched on a pair of oversized overalls in her closet, she blames the seemingly fated split on a "joonya spirit [sic]." That same forgivable recklessness dates back to "Salt Shaker," fueling her exodus from Queensland. The positive change earned from such a mindset can also be met with folly. That is to say, the two pictured here are young, naïve, unprepared, lacking in wisdom, et cetera. Too green to go without fumbling a relationship, but old enough to recognize the good being left behind. Both parties will "get over it." But like clothes that are a size too big, it stands to reason they may be grown into yet.
You may purchase the album here.