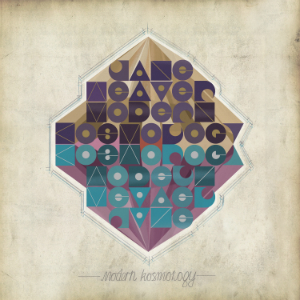 14 May 2017
Jane Weaver is a Liverpool musician who delves into a refined brand of electronica that stands on its own. It's somewhat hard to describe her music, because it's far from your garden variety synth pop. She weaves in so many elements that you can't help but be fascinated by her sound sculpting! It's pastoral, and it's psychedelic in a dreamy sort of way, but it's always great! Like a cool drink of water on a hot day for a thirsty listener, Jane delivers the goods in spades on Modern Kosmology, her sixth studio album. Sure, there are Motorik aspects to her songs, which is often the case for electronic music. But a warmth suffuses her work, something that is uncommon in this genre. She enlists the physical skills of CAN's Malcolm Mooney as well as a crew of Mancunian drum-lords and well-versed psychedelic axe-men who punctuate her synth-loaded sonic architecture.
Opening track "H_A_K" briefly reminds me of The Doors at its start, but then morphs into sultry synth pop. I dig the trippy vocals and the way her backing vocals twine around the main vocal part. It's all very cool! There are many colorful superlatives I could employ here, but mostly I am mesmerized by her talent. Her lovely voice and the intricate sonic web she weaves is shimmering silk for the ears and brain. How else to explain the effect this record has on me? It's psychedelia filtered through gossamer strands of keyboard, unique percussive elements, and tasteful guitar filigrees. And soaring over it all is Jane's honied voice. Call it Krautrock if you will, but it's not like anything I've experienced in that realm. "Did You See Butterflies" marries bird song to slightly ominous synth lines, and the percussion sounds like a slowed down ping pong match. It evolves into a druggy haze and sweeps you along. The excellent title track is one I keep returning to. It has a timelessness about it that is indescribable, sending me back to similarly dreamy songs from decades ago. It's perfectly constructed dream pop for an equally perfect spring day. "Slow Motion" is Weaver at the top of her songwriting game, ear candy that can woo even the most jaded cynics. Beautiful!
"Loops in the Secret Society" is organic warmth with slightly trippy guitar noodling in the backdrop. "The Architect" is more typical synth pop, but the shimmering wave of trippy keyboard really elevates the tune to something special, as does Weaver's fine vocal work. Her pleasant soprano floats high above the instrumental layers and provides a warm counterpoint to the icy synths. "The Lightning Back" is equally fine with a friendly, upbeat vibe. "Valley" is pastoral and grand, a soundtrack to accompany jaunts through meadows and misty forests. It has a vintage feel to it, and reminds me of Goldfrapp's softer moments. "Ravenspoint" is haunting and seemingly ripped from the space and time continuum. It is eerie and gorgeous and a definite high point on this release. Finally, "I Wish" is pulsating with a minimal Motorik vibe and employs subtle touches of guitar and keyboards. Another winning tune from this talented composer! Modern Kosmology is easily one of the finest releases I've heard so far this year, and is highly recommended for anyone who enjoys great music.
Catch up with Jane over at Facebook and pick up the record (out May 19th) over on Bandcamp.