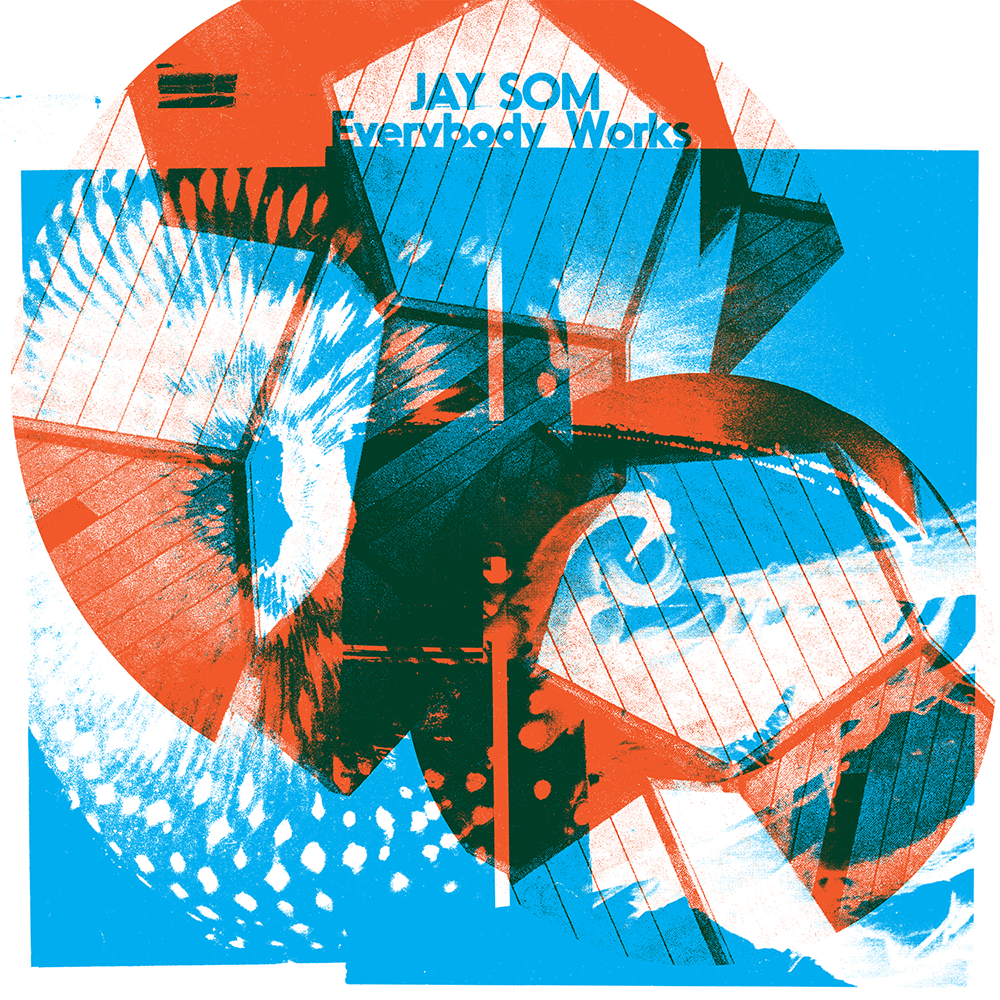 16 March 2017
Jay Som is the project of Oakland musician Melina Duterte, whose bedroom-produced lovelorn ballads have been channeled into its first proper LP, proving that headspace and recording space share no correlation. Everybody Works opens with a smattering of notes plucked from various instruments, not bursting with sound, but individually blossoming. The record's romanticism rubs its eyes and awakens with these composite chordal rumblings on "Lipstick Stains," embodying the calm warmup of an orchestra's tuning before embarking on its performance, suitably proceeding with brass tacks on "The Bus Song." The useful thing about the nature of bedroom recordings is that genre does not require an adherence. Duterte writes songs that resemble everything from orchestral to punk to even, in the case of "One More Time, Please," slow jam; and the circumstances of the recording sessions bathe the album in a grand yet claustrophobic melancholia, making each tonal shift a tangible foray.
Duterte defies most expectations of the typical likeness attributed to home recordings in all but one case. "(BedHead)" is most emblematic of this ethic, and not just by name. It's murky and muddled with a purpose; the strummed guitars wavering in and out of tune lend the track a patented warped tape/low fidelity, just this once to best fit the song's substance. Duterte is clearly in possession of studio quality equipment as the rest of the album shows, but her willingness to subvert the vibe from track to track goes double for minimalism here, marking yet another genre shift.
The atonal dual guitar solo towards the end of "1 Billion Dogs" is a moment of concerted discordance, possibly a result of Duterte's past as a student of jazz, blending the teaching's play-what-you-feel attitude atop the most straightforward punk cut from the record before finally succumbing to the refrain's melody. The trumpet culled from her years as first chair in honors band appears later on the closing track "For Light," yet it is far from an exemplary free jazzy exhibition when compared to the aforementioned wiry, wringing guitars.
Several phrases are listed off throughout the album's course that earn their place among the library shelf of indie-rock-slouched-shoulders poetry: "You don't want to see me like this," "Tell me that you felt it, tell me it won't go to waste," "On the tip of my tongue, I breathe again." Her aim is to find a coolheaded temperament in the ongoing search for contentment – a search taking place during a separate search in progress – and she fully realizes this on "For Light," a song whose repeated mantra quickly takes control of the seven-minute epic, descending into a beautiful sprawl landing somewhere in between the glum acceptance of Toro Y Moi's "Yeah Right" and the sad cyclical eternity of Jim O'Rourke's "Get a Room." Jay Som's brand is gloriously mopey rock for the working masses, and the aptly titled Everybody Works will surely strike an unequivocally human chord for those that are likewise searching within searching.
You can buy the record here.
comments powered by