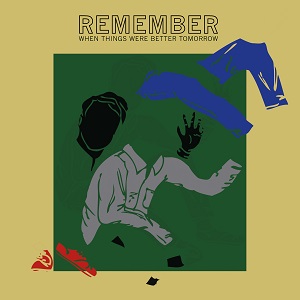 14 May 2015
On his sophomore album, baritone saxophonist Jonah Parzen-Johnson continues pushing the boundaries of jazz, folk and electronic music to create a unique, mesmerizing sound.
In blending saxophone with analog synthesizer, Remember When Things Were Better Tomorrow refuses to rest firmly in any one genre. Tracks like "If You Can't Sleep, Just Shut Your Eyes" and "Eyes Like Paddles" recall the heady, pulsing krautrock of Kluster and Harmonia, Parzen-Johnson's baritone sax acting both as drone and wordless vocalist, while his cover of Neil Young's "On the Way Home" evokes a deep, solemn blues. Remixes by Diamond Terrifier, Adam Schatz and Anthony LaMarca transform his compositions into ethereal soundscapes. It's the folk music of the technological dust bowl, the New York City street corner at night, the wi-fi-connected subway.
Few artists can make such remarkable art on their second release. Jonah Parzen-Johnson is one of them. Plug in and remember the future.
comments powered by