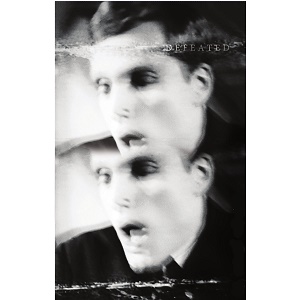 27 February 2018
Springfield, MO synth punks Kudzu return with a sophomore effort full of driving beats and infectious melodies.
Right from the beginning, Defeated blasts out the barn door with the explosive "Some Cops," conjuring Suicide as Ramones worshipers. From there, the sound continues evolving, bringing elements of Joy Division, The Chameleons and The Cure into their swirling world of robotic drums, wall-of-sound keyboards and psychedelic guitar lines, though, when things pick up again, a distinct Digital Leather influence emerges. The vocals reside in the distant monotone of the '80s, drenched in reverb and sneering as much as sulking. By the end, the songs become fuzz-drenched dream pop that would fit perfectly alongside The Fireworks and The Primitives, showing the clear versatility of the duo.
Missouri's underground music has always existed under the radar. From the redneck Flipper belligerence of Drunks With Guns to The Screamin' Mee-Mees' basement proto-punk, the approach has always been "out there," even bordering on outsider music. Kudzu continue that tradition, only with a danceable beat and a lot more melody.
comments powered by