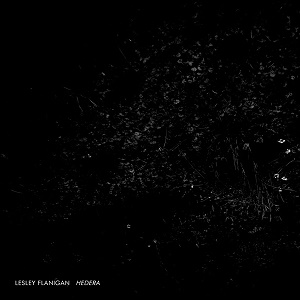 5 April 2016
New York-based electronic experimentalist, Lesley Flanigan, reaches angelic atmospheres on her new recording.
The twenty-minute title track opens with an insistent fluttering pulse, apparently the sound of a malfunctioning tape deck. An ethereal tone appears, soon followed by Flanigan's wordless vocals, which layer and harmonize to create an airy, constantly flowing soundscape. The voices turn into a choir, building an ominously beautiful tension like the sensation of flying and looking down at the ground, but knowing that it shouldn't be happening and wondering how it's happening and how it will end. Eventually, Earth disappears and you're moving through space at light speed, truly seeing the universe in all its glory as you're drawn to the center where mysteries are finally revealed. "Can Barely Feel My Feet," a much shorter epilogue at nearly six minutes, focuses on the voices, still wordless, but seeming to chant over ambient feedback and drone, a witch's coven in another dimension. The whole thing recalls The Eurythmics' soundtrack for Michael Radford's film 1984, only stripped down to its most basic minimal elements by Brian Eno.
Not surprisingly, Lesley Flanigan has delivered a powerful work of art that deserves to be heard solely on the basis of its own merits. Turn it up loud and float through infinity.
comments powered by