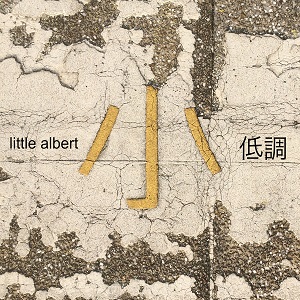 9 June 2015
Bedroom Hong Kong hip-hop producer, Little Albert, drops an EP that shows just how far around the world the genre has reached.
Sporting five distinct versions of the title track, the release is more of an extended single than a traditional EP. The original mix of the song, featuring a verse by rapper Kwokin, touches on Mad Professor's spacey dub complete with sci-fi sounds, while the opening "Lower Mix," also featuring Kwokin, morphs a laid-back reggae beat with dubstep wobble. Two remixes by Snoblind take the song further into electronic territory by using ambient sounds for opposite effect, though the closing edit delivers the "Lower Mix" without Kwokin's verse. Throughout, Little Albert raps in a steady Cantonese monotone that becomes another instrument for those of us who don't speak the language. It's a fascinating Eastern take on an American invention.
Whether you're familiar with the Hong Kong hip-hop scene or you've never even heard of it, Little Albert adds a thoughtful, engaging entry into the canon. Get lost in China's mysterious rap.
comments powered by