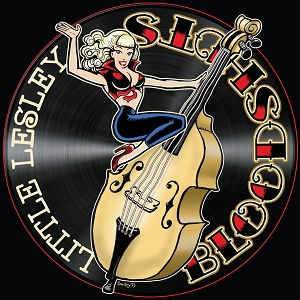 16 May 2015
New York City's Little Lesley & the Bloodshots boldly defy the rockabilly status quo with a new EP of original songs that properly deliver roots rock with a punk rock attitude.
Rather than recycle the '50s, Little Lesley & the Bloodshots showcases the songwriting talent of stand-up bassist "Little" Lesley Swift, who successfully captures the stark reality of everyday life in a twangy three minutes. Backed by guitarist Brian "Swifty" Swift and drummer Bobby Lee, Little Lesley turns out gritty, emotional tales of love, anger and binge drinking with a deep breath of country air filtered through grimy honky-tonk shot glasses. It's Wanda Jackson's balls filtered through the passion of Patsy Cline.
Where so much of rockabilly is steeped in the past, Little Lesley & the Bloodshots look to reality for inspiration. Spin the record, shake your hips and down that well-deserved beer 'cuz Friday only comes once a week.
comments powered by