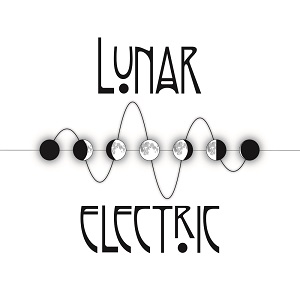 16 April 2015
Los Angeles-based power trio, Lunar Electric, unleash their bombastic heavy rock with a four song EP that evokes classic rock without resorting to mere mimicry.
Lunar Electric draws from the gargantuan sounds of rock gods like Led Zeppelin, Black Sabbath and Grand Funk Railroad, but remains fresh and exciting with solid songwriting and a genuine affection for amps turned up to eleven. Guitarist/vocalist Dre DiMura could easily resort to Eddie Van Halen guitar acrobatics, but remains tightly restrained, only releasing his virtuosic talent with solos that nod more to prog than blues. Drummer Kaleen Reading pounds with a rare intensity, her grooves both maniacal and controlled, while bassist Geena Spigarelli lays the foundation with the deceptive low-end attack of Grand Funk's Mel Schacher. It's an explosion of coil melting power delivered with a raw intensity that simply isn't heard in today's hard rock.
Where today's rock has become so plastic, manufactured and corporate that it's nearly impossible to tell one band from another, Lunar Electric break from the mold by putting the music at the forefront. Crank them up and feel the energy.
comments powered by