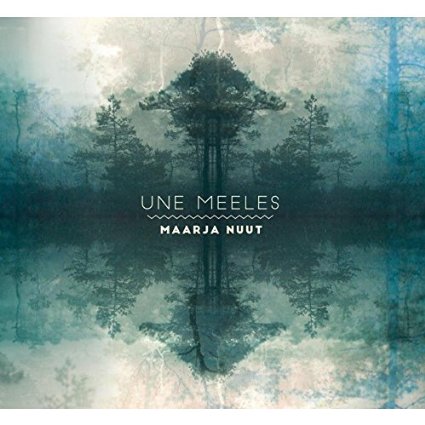 27 May 2016
Maarja Nuut, an Estonian violinist and vocalist has created something quite extraordinary on her second album, Une Meeles (In The Hold Of A Dream). Combining unearthly vocals, violin and loops- and on "Kargus", a field recording of cell phone towers- something new has emerged, with scant references to anything you've ever heard before.
Nuut released her debut record, Soolo in 2013, which received praise from fans of esoteric music world-wide, and her newest is described as "an electronic retelling of village musical traditions of pre-war Europe"- but whatever you call it, you can start with trippy. Fans of Laurie Anderson's groundbreaking recordings in 1980s or cellist Zoe Keating's beautiful, engaging One Cello X 16:Natoma from 2012 will relish this sound painting, which is the best way I can use to describe it. The Estonian vocals exist, to a Western ear, as another instrument in Nuut's palate, and she uses them to create a moody masterpiece of art. There are times when a "traditional" fiddle line comes thru, such as on "Eeva & Maarja labajalg", but generally it's used in a loop, providing a bed of tones and sound that can be calming- or menacing- depending on the effect Nuut and producer and engineer Kaur Kenk want to achieve.
And achieve they do. Truly, this is music of a sort you haven't heard before, at times unsettling, other times peaceful, but definitely powerful. This is music unsullied by trends, unaffected by anything but the artist's vision and depth. Nothing since Radiohead's Amnesiac blew us all away in 2001 has an album been so new, so unexpected as In The Hold Of A Dream- and so completely well-named. Try it on headphones.
www.maarjanuut.com