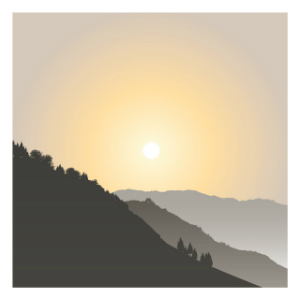 31 July 2016
Maps and His Mothball Fleet is Philadelphia musician Matt Wanamaker. He wrote all these songs while deployed in Afghanistan by recording them on a phone and handheld tape recorder. You'd never know it, because the sound quality is crystalline. Matt wrote and recorded the rough demos of over 50 songs and sent them home to friends to tell the story of what he was going through, who would then send back the songs with overdubs as a sign of support. 15 of the songs were culled from this group for inclusion on Fighting Season. The album was recorded with the help of Scott Herzog (Dead Milkmen, Disco Biscuits). There is a shift from upbeat to beaten down over the course of this song suite, a result of the tracks being written chronologically.
The first triad of songs is a feast of melody and sunny moods. "Trust the Teahouse" starts off with an odd jumble of piano and percussion before leaping into a toe tapping tune with cool backing vocals and piano. Wanamaker has a keen ear for melody and has probably listened to groups such as Big Star, Fountains of Wayne, Teenage Fanclub, and the Cosmic Rough Riders.
"A Lot Becomes A Little" is perfect power pop with a hint of steel guitar leaning it toward country. To me, this is the obvious single, and it wouldn't be out of place on a Fountains of Wayne album. I like the lyrics here too, imbued with meaning from Wanamaker's wartime experiences. There is also a tasty guitar lead that really complements the song. "Walk With Me Madeline" is simply sublime, with a gentle loping rhythm and Matt's hushed vocals. "One Significant Difference" starts to show the cracks in Matt's tough existence, and the lyrics reflect this. The mood is slightly dour, but there are killer hooks nonetheless. Wanamaker sounds subdued here, buoyed up only by the plunk of tranquil piano keys. "Great Game Fields" contains sounds of helicopters and somebody on a loudspeaker, and is rather intimidating. I could not really make out the words, but maybe that was the point. Matt talks about being attacked in his dreams, and this seems like a recipe for post traumatic stress. "Movies On The Lawn" is a gently pulsating and solemn tune, starting the downward spiral in mood. "From a Closing FOB" seems to be addressing food and supply shortages and the singer sounds resigned to this fate.
"Private Planes of the Old West" is a surprising rocker, given that it starts off so slowly. All of it is tastefully executed, and full of big pop hooks. "Common Myna" isn't unlike Elliott Smith, though it's so short that you can't really grab a hold of it before it moves to the next song. "Tiny Monsters" is about bombs going off and is unsettling, to say the least. The subject matter is compelling and it has a memorable melody attached to it. "Nothing Against Dover" is pleasant and has good lyrics, but there's a sadness about it. "Baltimore Tower" closes down the album, and I think it's about returning home. I can only imagine what that would be like, and how difficult the transition would be. In summary, this is a fine album that is chock full of memorable songs whose subject matter may very well haunt you long after the music fades away.
Catch up with Matt over at his Facebook page. The album comes out on Friday, August 5th, and will be available at the usual media outlets.
comments powered by