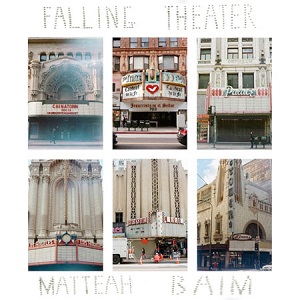 18 June 2014
On her third solo album since 2007, Matteah Baim (ex-Metallic Falcons) builds on her dark psychedelic sound by adding lush production and orchestral accompaniment to her wistful compositions.
Falling Theater resides in quiet contemplation, dreamy folk floating in the space of sound. Baim's voice whispers between Janis Ian and Keren Ann, with a hint of Portishead's Beth Gibbons, blending perfectly with the music to create three-dimensional aural sculptures of pure emotion. It's a rainy day in fall, left alone to wander in memories that used to be painful, but have dulled with time.
Though perhaps more "accessible," Falling Theater is no less experimental than Matteah Baim's prior work. Simply through the use of orchestral arrangements, she pushes her own boundaries, creating a stunning work of art in the process. May her future work remain as unpredictably beautiful.
comments powered by