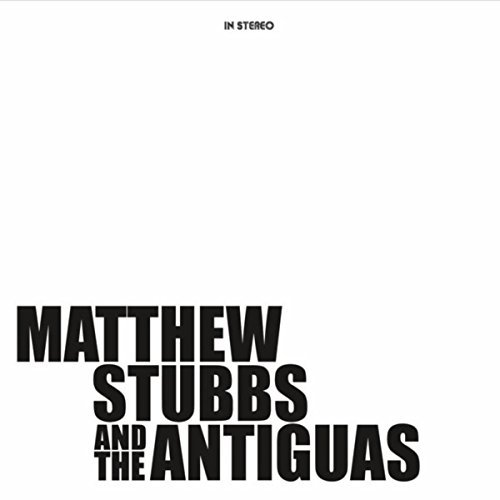 26 February 2018
Matthewstubbs.net
Yowza, this is some whacked-out stuff right here. Stubbs, guitarist for blues harp player Charlie Musselwhite lets his freak flag fly on this debut instrumental record. Combining movie themes, dub, psych and Dick Dale-style guitar, it is 10 cuts of adventurous tangents that form an infectious soundtrack. Part garage rock ("Death Grip", "John Doe"), complete with gnarly Farfisa riffs, or a Black Ark Lee Scratch Perry lowdown on "Dub Stubbs", Stubbs and the five piece Antiguas sound as if they are having a blast.
This is Stubbs third record, joining Soulbender from 2008 and 2010's Medford and Main, but those discs were more blues-oriented, whereas this is all over the place (in a great way). You could see this band opening up for everyone from The Fleshtones to some Fela Kuti-style Afro-beat, or even Calexico with "Del Diablo". Stubbs and the Antiguas seem to be up for anything, and as a guitarist Stubbs is fluid and soulful, but not immune to letting some heavy riffs toast your head.
Whatever movie this is a soundtrack to, get me a ticket. It would have to be wild.