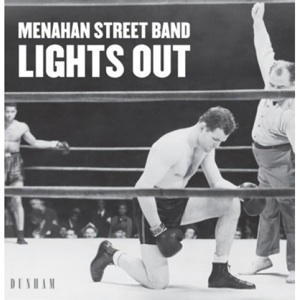 9 September 2013
Both of these potent slices of instrumental soul are available on Menahan Street Band's full-length LP The Crossing, but there's something so right about playing them as a well-matched pair on a 45 r.p.m. single.
Imperfections in the medium create perfection in the mood. The needle drop, a slight warp in the vinyl, the natural hiss and pop of dust from the sleeve, the harmonic saturation of Dave Guy's stinging trumpet as the output gain is set just a little bit too high – all of these things combine to elevate the swinging "Keep Coming Back" from a tasty b-side by these soul modernists into a truly authentic soul experience for any era.
Mike Deller's parlor organ swirls in reverb on the right side, bandleader Tommy "TNT" Brenneck's guitar drives the engine from the left side, and drummer Homer Steinweiss provides just the right push to put a sway in your hips.
With its melancholy violins, walking-time rhythm and acoustic guitar flourishes, the compact "Lights Out" would sit nicely in a playlist alongside Isaac Hayes' "Theme from Shaft" and the Temptations' soul epic "Papa Was a Rolling Stone." Bassist Nate Movshon plays an understated bob and weave against the horn section's nimble steps. Absorb this a-side now, before it's sampled into an omnipresent hip-hop smash.
comments powered by