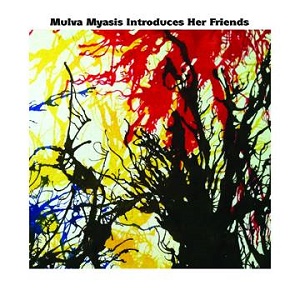 23 September 2015
As Mulva Myasis, Davis, CA noisician Noa Ver uses homemade synths and oscillators, aka her "friends," to create the sound of electronics in pain.
Introduces Her Friends documents Ver's passion for electrical tinkering by collecting minimalist single-take recordings of various fully constructed sound generators and deconstructed toys. Tonal squelch morphs into chirping circuitry that quickly transforms into screaming static. Popular children's playthings warp into schizophrenic robots unable to curb their psychosis. A creaking door loops into something resembling music. It's a fascinating portrait from a brilliant mind bent on electronic manipulation.
Engineering isn't just for boys anymore. Let Mulva Myasis take you on her ride through experimental domination.
comments powered by