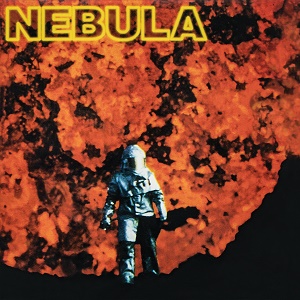 13 February 2018
In 1997, guitarist Eddie Glass and drummer Ruben Romano left stoner rock kings Fu Manchu to pursue a slightly different sound than their alma mater. The resulting power trio, filled out by Mark Abshire on bass, proved to be one of the strongest champions of the Southern California desert rock scene. Finally, their long out-of-print debut release sees a proper reissue to commemorate the twentieth anniversary of its release.
Originally a six-song EP, 1997's Let It Burn grew to a full-length with the addition of two songs when it was re-released a year later, but expands even further here with a live version of the title track and a demo of "Devil's Liquid." A more perfect introduction couldn't have been conceived with a sound equal parts Blue Cheer, MC5 and early Stooges. Judas Priest riffs occasionally creep in amid the Black Sabbath licks and space noise a la Dik Mik from Hawkwind. "Raga In The Bloodshot Pyramid" is an actual raga played on traditional instruments very well, proving the three had much more up their collective sleeve than anyone expected.
Nebula went on indefinite hiatus in 2010, only resurfacing for the first time last year. Turn this one up and remember why you missed them…
And while you're at it…


After Let It Burn, Nebula released the "Sun Creature" EP followed by a split with Sweden's Lowrider. The tracks from these sessions were eventually compiled into a full-length with three new tracks and released as Dos EPs in 2002. Here, the songwriting took a markedly darker turn, recalling the early Seattle grunge sound of bands like Green River and Skin Yard, though the bombastic sound of the debut still lingers in places. For this edition, the songs have been arranged to create a coherent album that adds two live tracks from 1999.
And…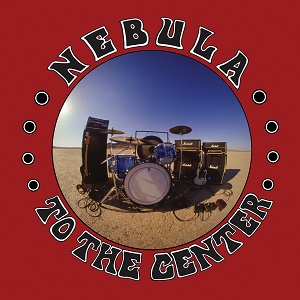 Nebula's first official full-length arrived in 1999 via Sub Pop. Journey To The Center successfully blended all the aforementioned elements into a singular vision marked by the Mudhoney fuzz that always lurked in the background, even going so far as to include Mark Arm on a cover of The Stooges' "I Need Somebody." This is considered to be the end of Nebula's early psychedelic experimental years, with their later recordings leaning toward more standard stoner rock fare before their extended break. Now let's see what they offer after nearly eight years of silence.