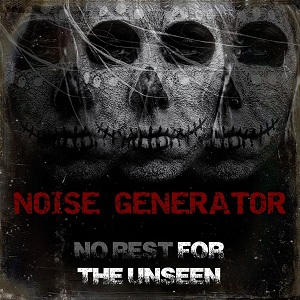 25 February 2014
Paris' Noise Generator has provided Neorev with some of his best remixes, though on their debut release, the duo reveals their true nature, and it's not necessarily what we would expect.
Though the Neorev remixes were solid drum and bass attacks, No Rest for the Unseen is rooted firmly in metal industrial. It's not Diplo, it's Ministry: loud, distorted guitars propelled by robotic rhythms and shouted, almost chanting, vocals. Electronics add depth and range, even allowing other genres like dub ("Alphwolf") and dubstep ("Spit Venom") to creep into the songs. This is for the Foetus, Skinny Puppy, Skrew and My Life with the Thrill Kill Kult fans – four songs full of rage, hatred and darkness celebrating the tweaked-out energy of the cyberpunk underworld. Don the black and drink the red wine as the night has yet to begin.
These four songs are a welcome departure from the typical party atmosphere of electronic music. Hey, some it is great, but sometimes you just need something heavier to crush the day's drudgery. Noise Generator provide that alternative successfully. Let's see where the next release brings us.