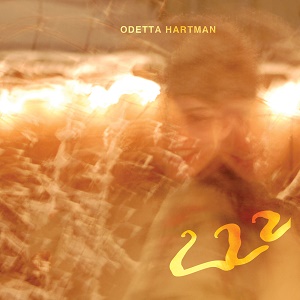 29 September 2015
Lower Manhattan native, Odetta Hartman, debuts with a quick and quirky cassette of psychedelic bedroom folk that ranges from bluegrass to soul in only twenty-two minutes.
Augmented by field recordings, sound effects and sporadic electronics, 222 recalls Scott Walker's dramatic solo recordings from the late sixties. Dreamy, hazy tales of everyday life emanate from Hartman's strong, husky voice, which resides somewhere between Keren Ann and Amy Winehouse, backed by a steady stream of finger-picked instruments. The banjo-driven "Dreamcatchers," however, explodes as mind-expanding blues, while "Batonebo" shines as a heart-breaking funk ballad. It's a beautiful collection of music that transforms the song into a mini-play brought to life, not just by words, but also atmosphere.
Few songwriters compose for three dimensions, but Odetta Hartman has mastered the craft successfully. Step into her carefully constructed world of graceful fun for a brief getaway.
comments powered by