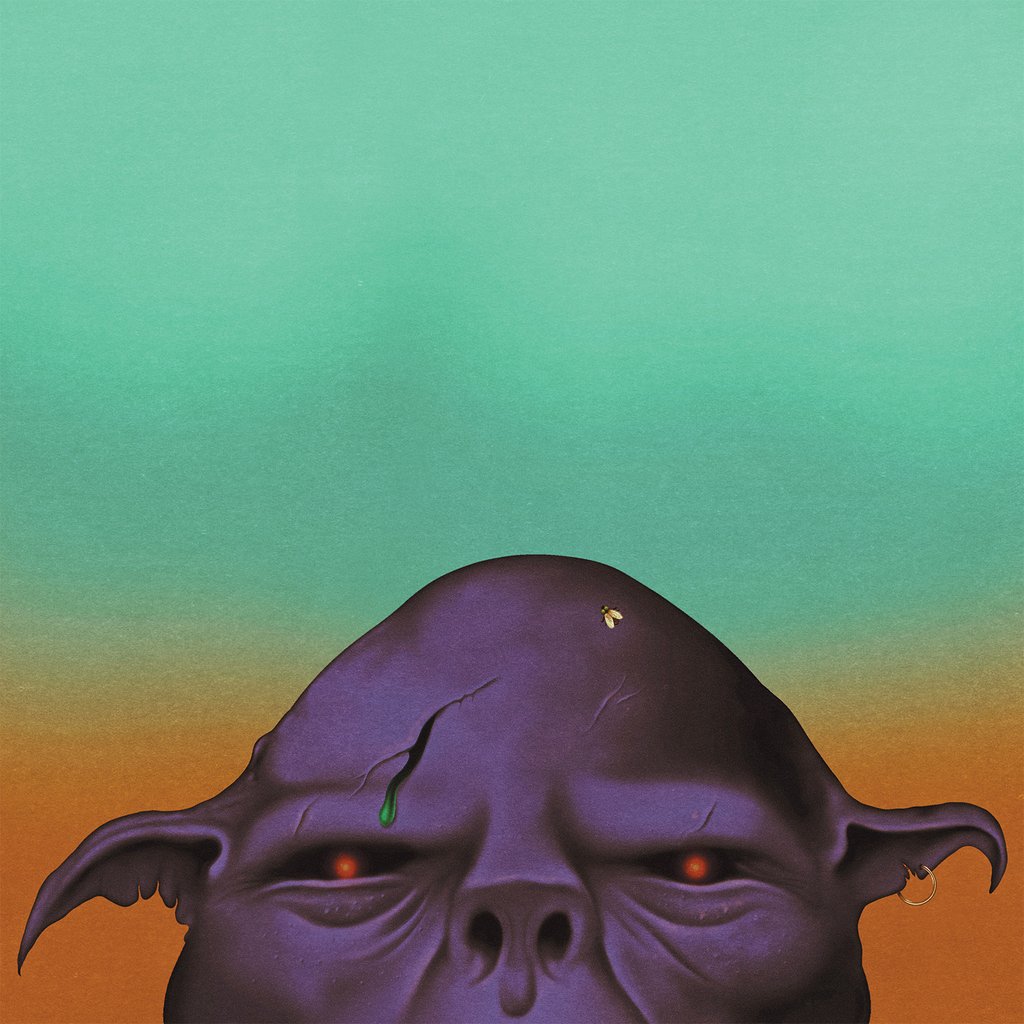 12 September 2017
John Dwyer and his ever-rotating cast of bandmates have created hyper-prolific garage-psych rock for the masses since the early aughts, and while their moniker for much of the longevity of their career has been Thee Oh Sees, this marks their first release under the slightly modified epithet Oh Sees. Spanning a handful of sites, this is my fifth LP review for this collective, and I cannot think of a more remarkably consistent group in recent years; the approach always identical, the quality always excellent. Given their unwavering style, the bag from which to pull descriptors for Dwyer becomes less and less bottomless as time persists, so I must return to what I originally dubbed him in my inaugural review of their 2011 album Carrion Crawler/The Dream: the iconic frontman is a laughing, caffeinated prophet of doom. If music is a battlefield, Dwyer is the kamikaze Uruk-hai (reference intended upon retrospect) that gets shit poppin' at Helm's Deep in Lord of the Rings: The Two Towers, wielding a plexiglass SG in lieu of a torch. Following several LP and song names that could double as entries in the Dungeons & Dragons Monster Manual (e.g. "Penetrating Eye," "Gelatinous Cube"), they now fittingly bring us Orc.
The nexus "Jettisoned" represents a fine sampling plate for Oh Sees' much loved tropes of yore, featuring Dwyer's idiosyncratic, emotively arbitrary high-neck fret sweeps and his grimy lyricism – "Who likes sugar in their coffin?/The underground's twice as nice," he muses. Later on, he continues his fascination with perverting the act of dining into an unsettling, visceral practice. Dating back to the introduction of "Carrion Crawler" where he states, "Eat meat/Fill me with holes," evoking in few words what it takes Pharmakon's Margaret Chardiet to convey in an entire grotesque album cover. This time around in "Drowned Beast," he ritualistically coos, "Soon we will feed," and you can almost feel his eyes glow a terrific neon yellow following its utterance.
For how lengthy the runtime is, it isn't always so well spent. "Keys to the Castle" is a slog of an eight-minute jam in its wind-down phase, awaiting one of its players to do something interesting while accompanying violinist Joe Cueto's strings are vastly underutilized for the duration of this droning, uninteresting extension of sorts to "Crawl Out into the Fall Out" from two records ago. Considering Dwyer's alacrity for writing strings into songs to beautifying ends ("The Poem"), it's a shame to see it rendered unsuccessful on this go. Closing number "Raw Optics" then gives far too much attention to dual drummers Dan Rincon and Paul Quattrone, since the crux of many of their catalogued instrumentals relies on blitzkrieg melody – percussion can only bring them so far. Orc doesn't come and go without at least one dazzling instrumental, however. "Cooling Tower" is a choice groove with a relaxed bit-crushed melody that – prior to its eventual turn to more angular guitar work – wouldn't seem out of place on a Sea and Cake record, strangely yet comfortably enough.
Longtime first mate Brigid Dawson returns in full collaborative form on their next album due out in November, but for now we're granted brief snippets of her vocal harmonies on numbers such as album highlight "Nite Expo." When paired with Dwyer's madcap croon, it's an edenic match. The criminally brief tune becomes a soundtrack to a perilous game of LightBike. Dwyer and Tim Hellman's respective guitar-and-bass interplay atop the laser-focused drumming partnership provides substantial evidence that Oh Sees' current lineup remains as invigorated as they were on A Weird Exits. Additionally, this track and "Cadaver Dog" prolong the hot streak of Dwyer's Procol Harum-style keyboard incorporation that first majorly reared its epic, hulking head on "The Axis." It's a lovely pairing for songs that appear to be crafted for arduously fought RPG victories. Orc's report card hasn't earned the band summa cum laude this semester, but instead a worthy magna cum laude in the grand scheme. Naturally, in less than two months' time, Oh Sees will have another chance to outdo themselves (this time under the previous moniker OCS) with Memory of a Cut Off Head.
You may purchase the record here.