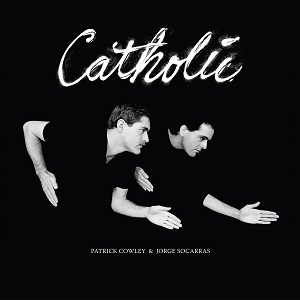 21 January 2015
Recorded between 1975 and 1977 before either of the artists had fully established themselves, the mind-blowing collaboration between Hi-NRG producer, Patrick Cowley, and Jorge Socarras, vocalist for SF/NY new wave band, Indoor Life, finally receives its first official vinyl release.
Catholic could be the soundtrack to William S. Burroughs' The Wild Boys. With an amazing versatility, the team of vocalist Socarras and multi-instrumentalist Cowley managed to predate, not only the synth punk of recent years, but also the electro-new wave that came just a few years after the recording sessions. The opening "Memory Fails Me" exudes Gary Numan, while "I Never Want to Fall in Love" uses the Ramones dynamic to celebrate free homosexuality and "She Had Her Nerve" recalls the dramatic glam of Roxy Music. "Lost Horizon" preludes Rik L Rik's "The Outback," as well as the entire goth scene, though the cover of Donovan's "Hurdy Gurdy Man" fully embraces the neo-psychedelia that would later be touted by Spacemen 3 and Spiritualized. It's the first true cyberpunk masterpiece, built from the foundations laid by Silver Apples and The United Stated of America, but without the hippy pretensions.
Sadly, Cowley passed away in 1982 at the age of thirty-two, an early victim of the as-yet-undefined AIDS virus. As phenomenal as his Hi-NRG productions are, we are truly blessed to have his archival recordings, such as School Daze, his collection of early compositional electronic music that would eventually be used for gay porn films, and Catholic, released for the first time. May there be many more to come.