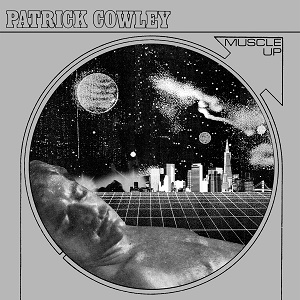 22 October 2015
Known primarily for his innovative work as a Hi-NRG disco producer who assembled hits for Sylvester and Paul Parker, Patrick Cowley also composed sprawling electronic Berlin school-ish instrumentals, which drew on influences like Tomita and Wendy Carlos. These tracks, recorded while Cowley attended the City College of San Francisco, would later be used as soundtracks in gay porn movies released by Fox Studios. This second volume of those soundtracks, following last year's ethereal School Daze collection, proves, once again, that Cowley's name should rank among legends like Klaus Schulze, Tangerine Dream and Giorgio Moroder.
Muscle Up picks up where School Daze ended, continuing the epic synthesizer sound that defined so much of Cowley's work, though perhaps it's even better than its predecessor. "Cat's Eye," a futuristic regal fanfare, opens, followed by "The Jungle Dream," where animal sounds blend with a subtle beat to create an exotic, foreboding atmosphere. "Deep Inside You" brings guitar into the mix, weaving a cyberpunk anthem of neon and shadows, while "Somebody to Love Tonight" successfully brings dub reggae to the table. Things turn funky on the second half with pulsing, psychedelia somewhere between James Brown and George Clinton, before veering completely into outer space on the final three experimental tracks. It's genius as work: music so far ahead that we still haven't caught up to it.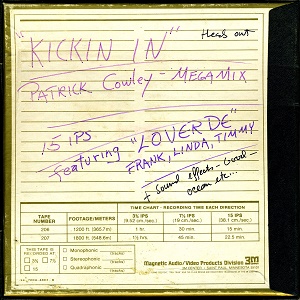 Also available is this 12" of a recently discovered and previously unreleased megamix, Cowley's first, called "Kickin' In," recorded with members of Loverde. It's a throbbing, hypnotic journey into disco minimalism that builds from tribal drums into an electronic celebration of MDMA. The B-side is even more captivating, featuring two lurid tales of anonymous gay sex narrated by Cowley himself over sleazy electro-punk reminiscent of Six Finger Satellite.
Though Patrick Cowley is no longer with us – he passed away in 1982, an early victim of AIDS, he will be immortalized forever by his music, where his genius speaks for itself. Hopefully, more volumes of his mind-blowing compositions will come in the future, as this is the work of a true pioneer.
comments powered by