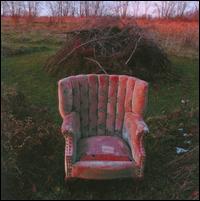 30 May 2010
This album being on the Table of the Elements label might make one assume that it's an avant-garde album, and it does have avant icon Jonathan Kane on it. But it's about as avant-garde as the Black Keys or Six Organs of Admittance.
And both of those bands would probably appreciate the way Simone recasts ancient blues songs by Memphis Minnie and Kansas Joe McCoy to create the epic opening track "Levee/1927." Across its 22 minutes, it inevitably carries memories of Led Zeppelin's "When the Levee Breaks" (Plant and company plundered the same blues sources, albeit without crediting them), but in its quieter, dronier way it actually sounds more sinister and foreboding. Mixed in is text by writer Holly Anderson, who collaborates with Simone on two more of the four shorter tracks that follow.
Simone not only sings but also plays guitar, bass, and piano at various points, weaving dense yet wafting webs of sound suggesting stoner rock minus the usual pounding drums, which proves a much more haunting experience.