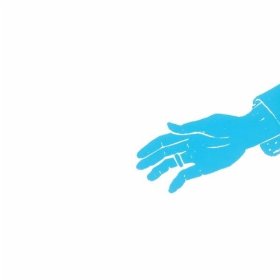 27 January 2012
Even those who are aware of Pete Donnelly's myriad other musical projects may be unaware that he has a solo career. In addition to being one of the founding members of The Figgs (who are celebrating their 25th anniversary this year and who have also backed Graham Parker and Tommy Stinson), Donnelly is now a member of Terry Adams' NRBQ as well as a some time member of Soul Asylum (subbing for Tommy Stinson when busy with Guns 'N Roses).
It's also it's easy to see overlook his solo career up to this point because he's only made one previous solo record, 1999's Another Day on You. I've been fan of The Figgs ever since I saw them back Graham Parker on tour in 1996 and heard their first two albums (1994's Lo-Fi at Society High and 1996's Banda Macho) and despite this, I had no idea that Another Day on You even existed until this blog post a few years ago. Apparently, it was cassette only and only 50(!) copies were ever released. Thankfully, this doesn't appear to be the case for this also self-released album, which recently came out on CD as well as digitally on outlets like iTunes as well.
Musically, this is a much more sophisticated affair. Donnelly, also a recording engineer himself, recorded this album in upstate New York and it sounds great. On first listen, it sounded a bit more MOR than the way these songs sound live, but on repeated listens, the hooks and the lyrical depth have really sunk in. Though there are light r'n'b touches on a few of these songs (perhaps influenced by his stint in NRBQ), this is ultimately a singer-songwriter album and a great one at that. The one-two punch of the super-catchy and power-poppish "The Only One" followed by "Can't Talk at All" (a song which has been getting heavy radio airplay here in Philadelphia on WXPN and which is heavily inspired by Archie Bell and the Drells' "Tighten Up") is not the only highlight here. "Saratoga" finds Pete reminising about his hometown and "Tommy's Piano" features the 30 seconds of Tom Ardolino, drummer of NRBQ, who passed away recently, playing his piano.