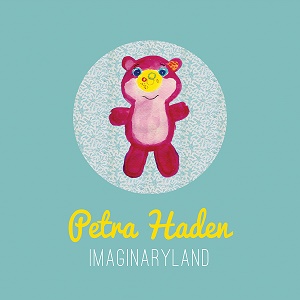 18 April 2016
Originally released only on CD by WIN Records in 1996, the solo debut from That Dog vocalist and Charlie Haden daughter, Petra Haden, finally sees its first reissue – on vinyl, no less.
Primarily a cappella with the occasional stringed instrument, Imaginaryland succinctly bridges the gap between pop and classical music without the baggage that such a feat would be expected to carry. Haden's wordless compositions float through the air, creating colorful soundscapes that reveal a touch of minimalist repetition in their rhythm. Impressively, Bach's "Prelude No. 2 in C Minor" receives a frantic vocal arrangement, as Barry Adamson and Miranda Sex Garden's "Il Soltario," from Carl Colpaert's 1991 film Delusion, transforms into an elegant canto of vocal beauty. Elsewhere, "Richard" and Enya's "Watermark" eschew the voice completely in favor of nylon-stringed guitars, while "Song for the Whales" exists entirely on violin and the perfectly dramatic "Red" adds cello for emphasis. Most prevalent, however, is Haden's sheer joy in performing these tracks, a feeling that wholly transfers to the listener.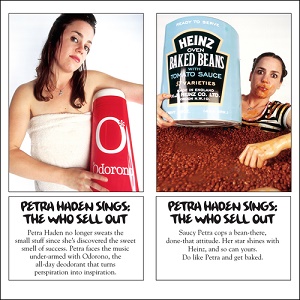 The vocalist's sophomore followup, 2005's Sings The Who Sell Out, will also receive its first vinyl issue. Recorded on an 8-track cassette portastudio supplied by Mike Watt with the original Who album on one track, Haden vocally recreates the album in its entirety – commercials and all. The result is the single most fascinating experience you will have listening to The Who's most fascinating record.
Petra Haden continues to record, perform and collaborate with like-minded artists, but this is where she originally blossomed. Journey into her unique space and never see the world around you the same again.
comments powered by