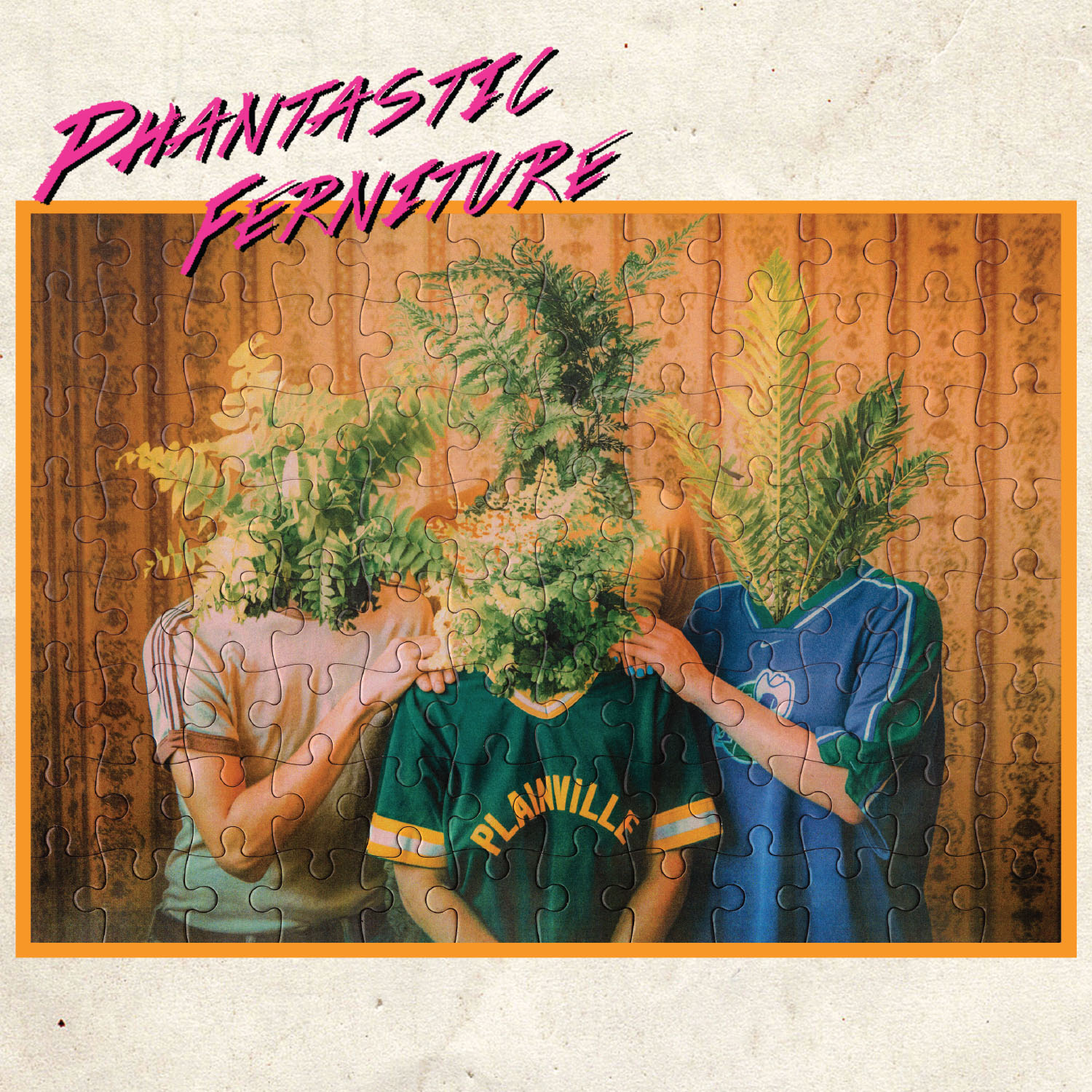 21 August 2018
Sydney's Phantastic Ferniture is a band whose history boasts its inception and formative years to have all taken place under the roofs of pubs, and the story suggests no hyperbole as they live true to the disappointing stigma against bar rockers past and modern. The riffs are stale on their self-titled debut. No matter how much reverb you apply, no veneer can make more out of empty power chords than what they already are in this instance: components to a tired facsimile of rock music.
Singer Julia Jacklin is destined for greater than her band allows. Not only is her passion more pronounced than the company she keeps, but her vocals would prove more suitable in a project with more capability and complexity—not of the technical sort, mind. The group's poor inertia is a casualty of the accompaniment's constant placeholder effect, given that no one seems too concerned with it passing for more than just music. Jacklin's croon is often the only interesting thing happening in these songs. Take for instance "Mumma y Pappa," while as it works towards its climax, she carries it entirely throughout via a lofty ululating section followed by its cocksure finale, signaled as such by the harmonized and reinforced tracking of her vocals. The difference is palpable in "I Need It," wherein the band affords her voice a break and unfolds into a boring mass of shifting chords that can be complimented as… dutiful? Performed correctly? It's tantamount to an area left blank on the recording in studio with the intention of tracking over an interesting solo or hook there later on, but time got away from them and it remained pitifully uneventful.
A simple guitar melody counteracts the main groove of "Uncomfortable Teenager," ascending where Tom Stephans' bass descends. It's an intuitive supplementary gesture, but it's also the height of instrumental exploration on the number. Phantastic Ferniture's songs do nothing in the way of earning a moment and it's times like this where they mistakenly cash in under the impression that they somehow have. That check continually bounces in the form of a flaccid change in their rhythm section, playing way too close to expectation. It may not be on their minds, but their mode of operation is to preserve the decorum of the "commercial indie band." Although there is much to rescue from the banal depths of limply strummed bar chords, no one here is up to the task of offering a saving grace.
Phantastic Ferniture finds an undeniable high point in "Fuckin 'n' Rollin"—possibly its sole purveyor of promise. Jacklin receives the spotlight and for its duration, she's flying high amongst other dulcet songstresses such as Sharon Van Etten and Tennis's Alaina Moore. Hers is a voice that doesn't just hold a tune but plays sun to its heliocentric system. She is sadly not granted that chance elsewhere on this record. "Take It Off" comes close to a sleazy, sexy mood but stops short of it due to another boring, boilerplate blues riff; one that Band of Skulls would have left on the cutting room floor a decade ago. Aside from one breezy single, this perfunctory debut is about as catch-all as a ClipArt search result for 'indie band.'
You may purchase the record here.