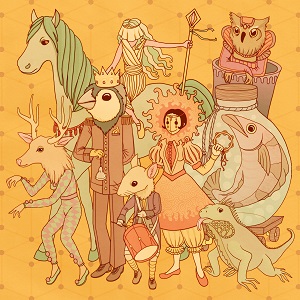 9 April 2015
Returning with an adventurous sophomore effort, Kentucky-based collective, Plastic Bubble, allow their unique psychedelic pop vision to grow into a fanfare of artistic melody.
Big Day Parade is a Sgt. Pepper for a new generation of indie pop fans. Through twenty songs in thirty-nine minutes, the near-thirty member group spans and overlaps genres from instrumental classical music to electronic spacerock, recalling the ambitious sounds of Olivia Tremor Control and Elephant 6. Introspective folk rock collides with twee sensibilities and country music meets robot pop, all in concise one- to two-minute snapshots of immediate emotion. It's a jubilant celebration of existence delivered with the energetic excitement of those who truly feel it.
Plastic Bubble remind us of the fun we can have with song. Join the parade and spread the joy.
comments powered by