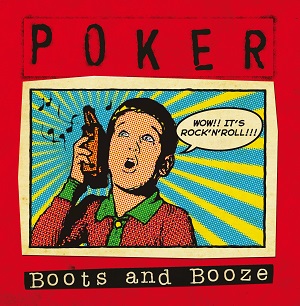 4 December 2013
Lately, when I get a hankering for some good old-fashioned punk rock, I turn to Italy. For some reason, the Mediterranean boot, especially Rome, is the current hotbed for such things, and it's being documented carefully by White Zoo Records, who now add the female-fronted Poker to their roster.
The three songs presented here would have been right at home as a Dangerhouse or What Records? 45 thirty-five years ago. There's some power-pop punch in the melody, but it's snotty, raw rock'n'roll at its core, the way it should be. The Alleycats, Vox Pop and The Eyes are all obvious comparisons, and that's not a bad thing.
As pissed off as punk rock can be, it should also be fun, an exuberant release of all the crap that's heaped up during the week. Don your boots, grab some booze and blast Poker to celebrate the end of a long, tedious five days.
comments powered by