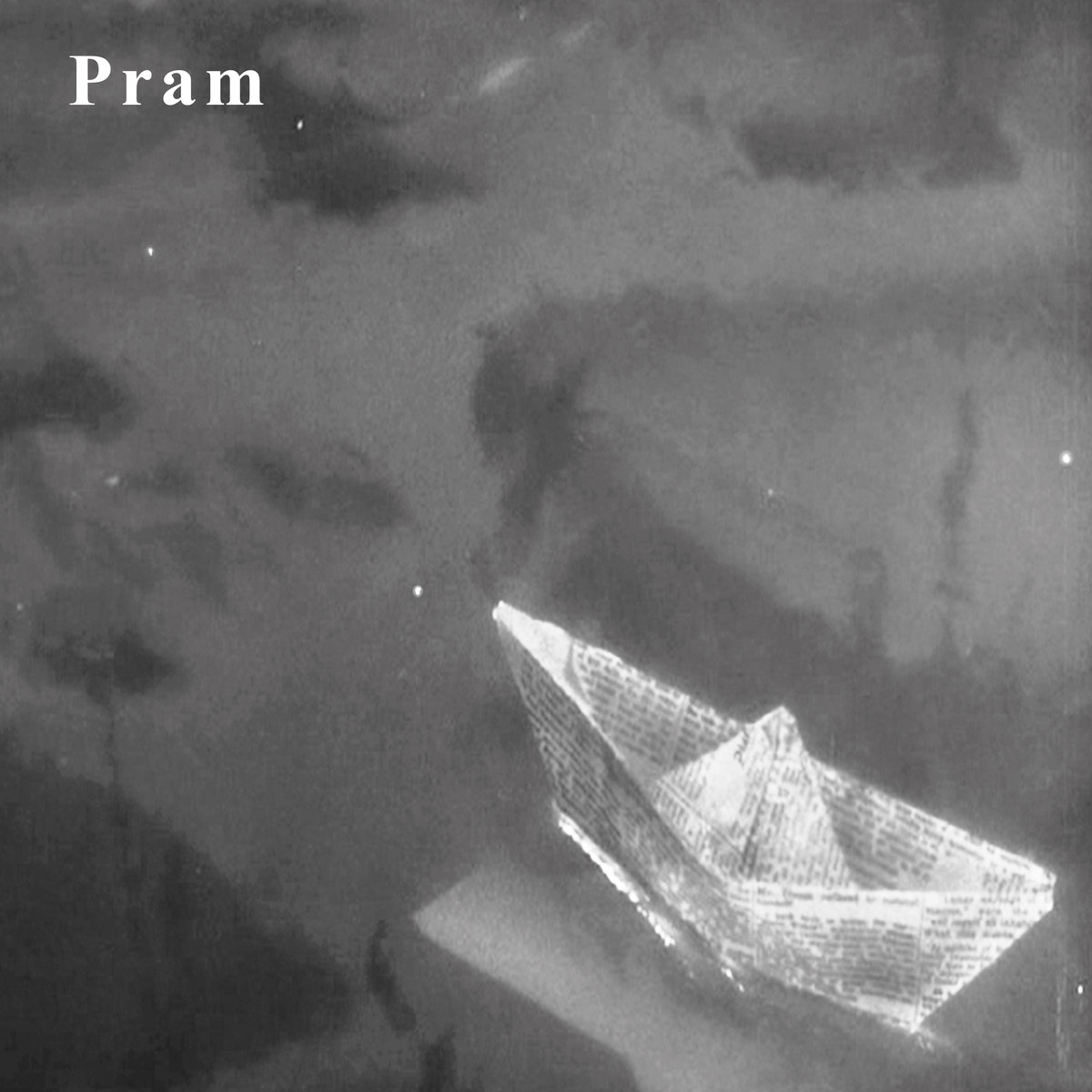 7 August 2018
Following a decade of lying dormant, Birmingham's Pram have returned to making music with their latest Across the Meridian, minus one Rosie Cuckston, whose vocal duties have now been assumed by longtime member Sam Owen. As is commonplace for the group, the album is pretty evenly split between tracks with and without singing, and at that, Owen's likeness to Cuckston's croon is quite harder to differentiate from past contemporaries such as Lætitia Sadier and Mary Hansen. Owen retains a similarly eerie, paper-thin lilt; a carbon copy of the very quality that ensured any pen would stop short of describing them as "sexy."
That sexless feature is echoed in the familiar promo shots that accompanied press for their new record, where they stand together garbed in Mummenschanz-esque masks and quasi-steampunk tweed suits and Sunday bests. Sporting this look ever so slightly nods to fellow Brits The Tiger Lillies, and while Pram's live image loses the costume aspect, they share a soft spot for theatricality: close your eyes and the horn blares and clavier of "The Midnight Room" will deliver you promptly to the cabaret. Meridian treads the far corners of the electronic genre and several fancies of mood in general. The rundown carnival waltz of "Electra" represents an early high point for haunting tonal dissonance, driven by its bombastic refrain replete with what appears to be the final shrieks of a wilting calliope, phantasmagoric in its abrasion and terror. The spectrum tends to lighten up with the dark-lit last-call-cocktail-bar vibes of "Ladder to the Moon" and the French promenade evocation of "Mayfly." Here at their most unsettling and uneasy, they craft soundscapes that range from the end of Tom Waits' Asylum years to stuff you'd find right at home in Twin Peaks: The Return playing from the phonograph in The Fireman's black-and-white domain.
"Wave of Translation" and "Sailing Stones" will scratch the itch for those wishing that Stereolab weren't on hiatus. With James Cargill diligently piecing together the next Broadcast album from what Trish Keenan left behind to pore through, who else to carry that aural torch but Pram? Mind you, it's not a thorough scratching. Despite pervasive comparison, Pram has honestly marched to the beat of their own drum since the beginning and that continues to be the case. Whereas most employ unconventional and boutique synthesizers to futuristic effect, they carve a curiously antiquated—not dated—niche out of the same setup. Even closing track "Doll's Eyes" manipulates the modern technique of sampling to appear an archaic practice. Right down to its final fit of impish laughter, Across the Meridian is often the score to the rumpus of ghosts in the attic after their being unleashed from a dusty music box ballerina's stimulus.
You may purchase the record here.