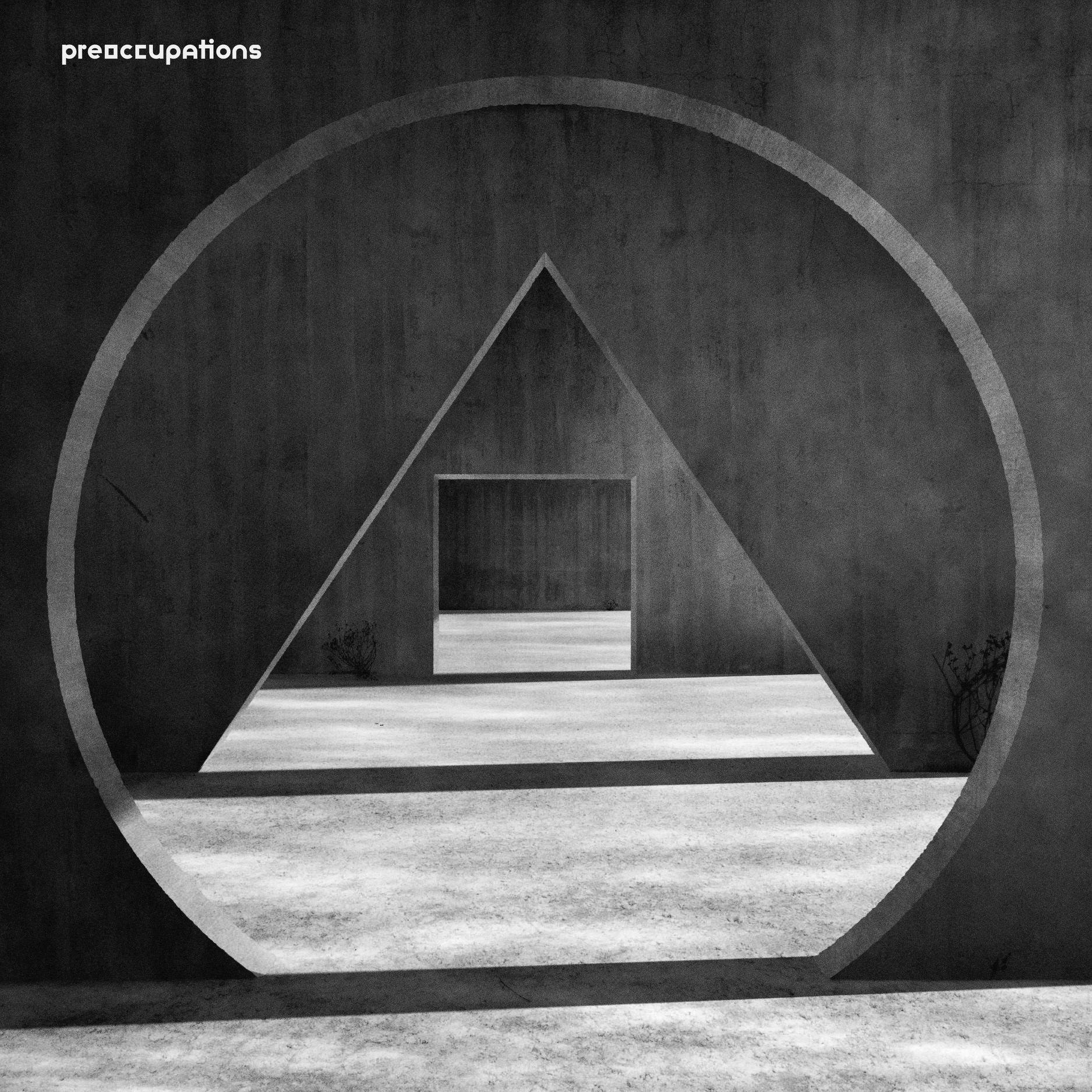 9 April 2018
Perhaps to wryly distance themselves from the notion of further scrutiny over titular matters, Preoccupations—now successfully settled on a new moniker—have named their latest album New Material. Then again, the title and its seeming carelessness could more likely be attributed to the group's mentality following the passing of Women guitarist Christopher Reimer. As the story goes: after their friend and fellow musician fell prey to a heart condition, the Calgary quartet decided to beat the clock and produce as much output as humanly possible before their own respective, unpredictable bells toll. Nominal controversies behind them, there really could be no more fitting a descriptor for an album than New Material to a band that considers each impending release as just another volume to the catalogue.
Including its can drum opening, "Espionage" sees them edging towards a desired sound that was strongly hinted at a number of times on the previous full-length. Mike Wallace's drums have been rendered in a hybrid of tribal and mechanical, assembly line-like tones. The goth rock influences they've worn on their sleeves has now come to the forefront with Matt Flegel's bass undergoing a flanger/distortion treatment to near incomprehensible lengths. The ensuing half hour is oft performed in the faithful spirit of The Cure's Pornography.
"Decompose" revisits those intertwined high-neck arpeggios that we first heard on the chiming "March of Progress" matched with a funkier bass and drum syncopation than we've come to expect. Just because the dystopic qualities of the modern world as they see it are envisioned in greyscale, industrialist terms doesn't mean that you won't be able to bob your head to it. "Disarray" in an astonishingly pretty selection, and barring Flegel's beleaguered drone, the remaining instrumental isn't too far off from dreamy pop by way of Future Islands, suggesting briefly that the initial attraction to buzz saw fretwork that littered songs from "Throw It Away" through "Stimulation" may be taking leave of the company. Daniel Christiansen and Monty Munro may not have "sold [their] guitars and bought turntables" per se, but there is a considerable lack of reliance on strings on Material compared to the emphasis on synths. This holds true all but for "Solace," the cut purest to original form; likely to be a favorite to those seeking the bygone style.
Still intact are the shifting, complicated time signatures and Flegel's feral snarl. The vociferous refrain on "Antidote" ("Time to untangle the knot!") is enough to alert the little hairs on the back of one's neck. What may leave fans unsated is the lack of a centerpiece. "Death" and "Memory" had the novelty on past LPs of being these hulking, delectably unavoidable noise jams that felt like they were an end-all ideal; that every surrounding song was a pathway, working towards or in support of these epic album-defining behemoths. An achievement of that scope is nowhere to be seen on New Material, and instead we're left with a work that could convincingly be sold as outtakes from those first two records, which are better than most, mind you, but easily the weakest batch we've seen from Preoccupations thus far.
You may purchase the record here.