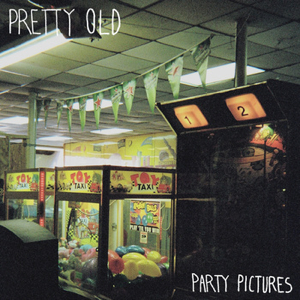 24 January 2013
Pretty Old's Party Pictures — the first solo EP by singer and multi-instrumentalist Zack Bolotin, formerly of Seattle punk bands Contra and Like Claws — features six low-key confessionals that use wistful pianos, lazy electric guitars and lots of open space to create the effect of faded Polaroids set to music.
The band's self-deprecating name and languidly-paced songs scream "sad bastard," yet Bolotin's booming alto — which sounds like Magnetic Fields' Stephin Merritt, or maybe Jets to Brazil's Blake Schwarzenbach if he quit smoking — is more reflective than resigned, and highlights "Made It Home" and "Groceries" feature choruses that are ever-so-subtly uplifting.
Bolotin's punk past and new stripped-down aesthetic also invites some comparisons to the soft-rock side projects of late-'90s emo frontmen: Matt Pryor's New Amsterdams, Davey Von Bohlen's Vermont. Those guys weren't much for irony or sarcasm, nor is Bolotin, but his naked sentimentality is notably more concise, with no track here exceeding 3:30.
The full-band Pretty Old — which includes Jason Clackley of recent Asian Man Records signees The Exquisites — is pretty new, but promising.