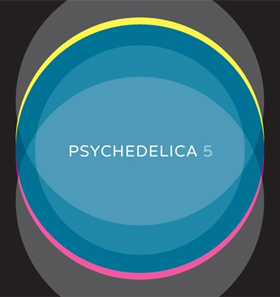 30 June 2013
Scott Causer at UK label Northern Star Records has put out a number of excellent psych compilations, and this latest entry is no exception. I've been listening to these 34 tracks for weeks as I attempt to absorb all this goodness, and there are numerous standouts. I mean, how can one really define the outer space, Best Coast groove of "To The Other Side" by the sublime Skystone except to urge people to surf along with them? Or how about those fantastic Aussies, The Laurels, with the fantastic opener "Tidal Wave" from their latest album? And then there is Mat Flint's fabulous group, Deep Cut, with "Dead Inside Your Heart" from 2011's Big Takeover favorite, Disorientation. They can deny the Lush influence, but it's in the mix, along with The Byrds, Big Star, and a host of other jangle pop greats.
I also adore "Summertone" by The Early Morning Satellites, "In Dreams of Decadence" by Dead Parties, and the Bydsian swirl circa Gram Parsons of "Open Up Your Door" by The See See. And honestly, the list just goes on and on…
This comp is like a treasure box with endless twisting turns, with a sonic treat around every corner. It grows on you, and unlike music that's instantly hummable and ultimately forgettable, this music stays with you. For all fans of good psychedelia, dream pop, shoegaze, and any other tag you wish to apply.
Available from Northern Star Records
comments powered by