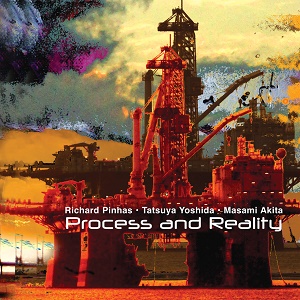 12 October 2016
Iconic French guitarist/electronic music pioneer Richard Pinhas (Heldon) continues his collaborations with Ruins drummer Tatsuya Yoshida and Masami Akita (Merzbow) by bringing them together for a constantly flowing album of droning industrial spacerock.
Building on the sprawling metallic improvisations first explored on 1976's Un Rêve Sans Conséquence Spéciale, Process and Reality explodes with a futuristic fury borne from cyberpunk reality. Pinhas' processed guitar snarls with tech rebellion, the voice of neon kids lurking in the shadows of a billionaire-fueled oligarchy. Surprisingly, Akita eschews his signature harsh noise attack, instead creating an airy, yet oppressive atmosphere through the melodic tones and textures of analog synthesizers. Yoshida keeps it all moving forward with a beat that drives the march to victory as people unite to say no to the powers that be and tear the ivory towers apart with their bare hands. It's loud, angry and snarling – an epic cyber-industrial punk masterpiece.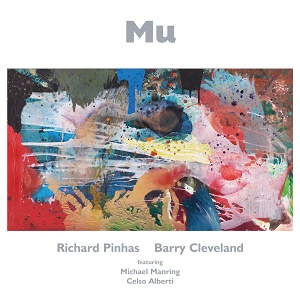 Simultaneously available, Mu documents a four-hour improvised recording session that happened in the San Francisco Bay Area during Pinhas' 2013 North American tour. Guitarist Barry Cleveland's trio with bass maestro Michael Manring and Brazilian-born drummer Celso Alberti, Hologramatron, opened a few of the dates and so the suggestion was made that the four should unite as a quartet. The resulting tracks could be called the opposite of Process and Reality. Here, ethereal soundscapes emerge from the ether to construct monolithic krautrock monuments on an extra-terrestrial jungle world. It's David Byrne, Bill Laswell, Klaus Schulze and Goblin rolled into one, but with Pinhas' unmistakable otherworldly seal.
Richard Pinhas has been around for over forty years and, at this rate, it look like he'll be around for forty more. Delve into his aural science fiction chaos and discover entirely new dimensions.
comments powered by