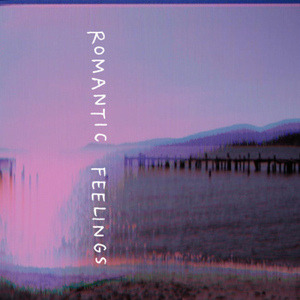 17 January 2013
On its eponymous first album, Romantic Feelings makes mellow, surf-inspired indie pop rock quite convincingly.
Lead guitarist Craig Canario's agile, animated fretwork guides the 10-song set, coexisting nicely with boyish vocals and lyrics — sarcastic, but also kind of sweet — from singer-guitarist David Imhoff.
The trio doesn't have a bassist — they are, after all, from Olympia, Washington — but vintage keyboards, percussive rhythm guitars, fluttery tremolo and shimmering delay help provide low end.
Drummer Jeff Mleczko's measured hard-hitting suggests a punk pedigree. "Friends" and "Colour for Men" recall the reverb-drenched disco of Skeleton, the 2008 LP from L.A.'s Abe Vigoda.
Yet Romantic Feelings is best at its breeziest. On "Sex Cruise" and "Care Bears," the band sounds coolly contemplative, like Northwest cousins to New Jersey's dreamy Real Estate.
The meandering "Cool Runnings" and unlisted "Gross Out," however, are slightly off. The latter is particularly harsh, with vocals run through some sort of effects-pedal meltdown.
Minor missteps aside, Romantic Feelings scores high for musicianship and variety. That it's the band's first-ever release — no demo — is impressive.