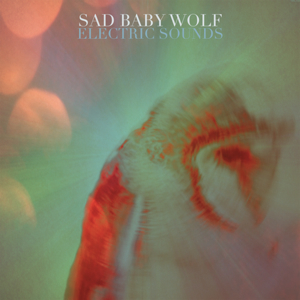 18 June 2013
These tiny hands make electric sounds.
That's the line that gives Electric Sounds its title. When you consider that the title would just as comfortably fit any other record ever made, the line provides a bit of clarity. Why does this album, and only this one, take that name? Well, because that's the name its creators decided to give it (that's the real answer), but Electric Sounds is, very specifically, also the name of the mature, domesticated, joyous rock 'n' roll heard here, made by five guys who've been ushered into the anonymity of older adulthood, their hands made tiny by age, their electric sounds now fully detached from any delusions of manifest destiny. These sounds bounce around happy rooms, when the band plays, and they own the room (a small room, probably, in a boring place) not with youthful energy but with supreme desires of the constant heart. They're so good.
Electric Sounds could also be the name of either a recording or an amplified live show; as the former, it's a reminder that records bear little relation to reality. I remember being surprised to learn that Jack Rabid, later one of the major champions of the band Slowdive (and the reason I started listening to them), was a bit unimpressed when he reviewed their "Catch The Breeze" single in 1991, compelled to do so because of acquaintances who loved them. I could only justify the discrepancy by imagining that sometime after 1991 he saw Slowdive live and could go back to the records with an appropriate sense of scale pre-set in his mind. Which is not to say that's the case, or that Slowdive even requires that—How many of my favorite shoegaze bands have I seen live? Zero.—but I'd urge anyone to see Sad Baby Wolf live, even if their album is a pretty amazingly engineered piece of work. It's a rare one I've learned at concerts. The band can be seen around their hometown of Albuquerque with appropriate infrequency, and I've been lucky to catch them three times in the past year, each show good and better than the last: They missed a few marks last August and lost some immediacy in a big auditorium in October, but at their album release show in May, they played it straight through, the songs now unavoidable facts and the band equal to the occasion.
So a sound that's endlessly jolting and perfectly delineated in concert undergoes a slight flattening on Electric Sounds, the inescapable fact of any record, but the album does also gain something, a dreaminess that the performances are too joyous and vivid to fully suggest. The album version of "8th Level," one of their biggest numbers, underplays the split-second drum fills preceding bursts of energy (the proof of any rock band's coherency and mettle; The Pains of Being Pure at Heart were fully great the moment they nailed same on "Say No To Love"), instead using the drummer's peaks as points of diminishing energy, as a loud kind of softness overtakes the song. Marty Crandall's voice drifts through, singing la la la la, and where he usually makes himself exist above and under and in between an already teeming sonic space (like a gentler version of the way Bob Mould sang through the onslaught of Sugar, and again, not without effort, but through force of will), here he accomplishes the same, without having to work so hard.
After seven songs of amazing density and big, emotive melodies, the album ends in a somewhat quainter way, with a theme song. Every band should be sure enough to write a song about itself, or what it imagined itself to be at the moment of naming, and these guys deliver a great one. Their "Sad Baby Wolf" is a "here we are, making a song" sort of song in the sweet, eternal, everything-ending-soon manner of Beat Happening's "Bury the Hammer." Guitarist Jason Ward takes vocal duties, one of his two singing appearances on the album, and it's an essential re-grounding of the whole affair, his voice creating the lost creature after an album of Crandall benignly surrounding clouds. He's the Calvin Johnson to Crandall's Dean Wareham. "Doesn't know where he's going or where he's been," Ward sings, and even if the song didn't announce itself as a statement of purpose, that would be a pretty clear description of this band, with no momentum toward or from greatness or fame, only what it creates by its own whim. That's a local feeling, or at least one that has a lot in common with the feeling of The Shins' Oh, Inverted World, another excellent debut that Crandall had a hand in making. The expansions of Electric Sounds are the triumphs of having endured another dozen years and being no longer weary with youth.
http://sadbabywolf.bandcamp.com/