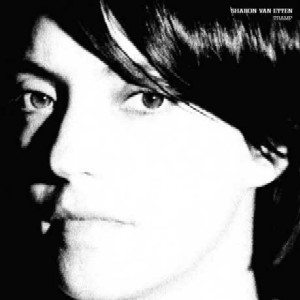 4 February 2012
Following up the excellent 2010 release epic, Sharon Van Etten's second full-length (and her first on new label Jagjaguwar) Tramp is not as immediate as epic, but a definitive and confident step forward. On this effort, she's backed by The National's Aaron Dessner (also the record's producer) as well as a bevy of guest musicians that includes Julianna Barwick, Zach Condon of Beirut and Matt Barrick of The Walkmen.
Despite the numerous guest stars, make no mistake. This is very much a Sharon Van Etten album. A product of dislocation as Van Etten had no permanent address for a year (due to her touring so much) until her recent move to the Ditmas Park neighborhood in Brooklyn, "Give Out" (the album's second track and one of its best songs) even contains a refrain that references a "move to the city" (though in fairness it seems directed at a former or current lover). After that is the fantastic single "Serpents", first released to radio stations a few months ago. Though I've heard it more than any other track here (and I've listened to this album A LOT in the week or so since I first heard it), it never gets old. Simply put, on a ballad-heavy and diverse album, this is the rock and roll song and also perhaps the catchiest song she's ever done.
Elsewhere, heart-wrenching balladry (particularly on the gut-wrenching "All I Can", another stand-out) persists and though again, this album didn't grab me as immediately as epic did, its depth, honesty and Sharon's incredible voice keep me listening and listening.
comments powered by