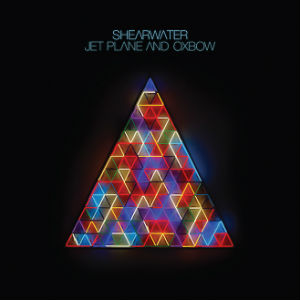 23 December 2015
Formed in 1999 by Okkervil River's multi-instrumentalist Jonathan Meiburg and Will Sheff as an outlet for their quieter songs, Shearwater has evolved to cinematic music on a grand scale. It is perhaps their loudest and boldest album, yet it is populated with intricate patterns and delicate passages linking it all together. Jonathan Meiburg and producer/engineer Danny Reisch spent two years crafting this release in Austin and Los Angeles, with help from drummer Cully Symington, longtime Shearwater associates Howard Draper and Lucas Oswald, and tourmates Abram Shook, Jesca Hoop, and Jenn Wasner. But this time around, they also enlisted the help of film composer and percussionist Brian Reitzell, whose credits include The Virgin Suicides and Lost in Translation. What all these artists bring to the table is a myriad of talent and a many colored sonic palette that elevates the music to a new level.
Listening to the dynamic opening track "Prime" with its unusual instrumentation (including hammered dulcimer), you are instantly sucked into its dreamy soundscape. Meiburg keeps the listener riveted by both the song's beauty and its ambitious reach. "Quiet Americans" is an odd choice for the album's first single, maybe because of the uneasiness it evokes. Even as the song's bridge entrances you, Meiburg's slightly dour outlook puts the listener off kilter. Yet, there is a bit of lightness in the song's final third with some sparkling piano to tie it all up with a bow. Now, to me, "A Long Time Away" is a better choice for a single, perhaps because it amps up the volume, has a great set of lyrics, and a wonderful singalong chorus. The beat surges along with the song's tempo and ends with the faint ringing of bells.
"Backchannels" is my absolute favorite tune here, a definite nod to the classic Talk Talk album Spirit of Eden with its melange of rock, psych, and ambient music. This is a style Meiburg does extremely well, only he is far more direct than Mark Hollis and Tim Friese-Greene ever were. They never topped that brilliant record, yet I think Meiburg will only continue to grow and improve over time. "Filaments" has beautiful lyrics, poetic and filled with natural elements, which only makes sense considering Meiburg's occupation as an ornithologist and his affinity for nature. "Pale Kings" is another potential hit, with a lovely, catchy main melody and soaring vocal work. "Only Child" is quiet and more intimate, drawing its power from its restrained beauty. I really like the way the sound is layered here, building slowly to the chorus. "Glass Bones" is eerie and affecting, and pounds at your soul as you soak it in. "Wildlife in America" has little trippy elements and a pervasive warmth along with pretty piano. For those who identify with nature and all its creatures, you will appreciate the sentiments here. "Stray Lights At Clouds Hill" is mysterious and the music swirls around you like a dark cape, barely letting the light at its center escape. It is the final song of this suite, and most resembles a song from a film. I like the drones that color the backdrop, though I am not as keen on the repeating vocal line. There are other unusual sounds painting an intricate but powerful soundscape behind Meiburg, and overall it is a fitting end to this lovely record. Recommended highly for fans of Okkervil River, Talk Talk, and other high concept bands with sweeping instrumentation.
comments powered by