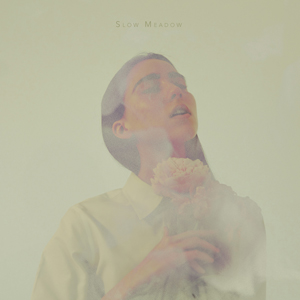 17 August 2015
Slow Meadow is the first non-Hammock release on the Hammock Music label from Nashville musician Matt Kidd. Kidd met Hammock's Marc Byrd through mutual friends and this association led to a collaboration with Byrd and his band mate Andrew Thompson on two songs ("Linen Garden Pt.1 and Linen Garden Pt. 2"). This is a difficult album to review, mostly because when dealing with instrumental music, you are faced with the rawness and reality of your own emotions. Great music makes you feel, and Matt Kidd's new album is no exception. It is carefully orchestrated ambient music with classical overtones that manages to be lush and spare, sometimes all at once.
The ponderous piano on some of the tracks ("Linen Garden Pt. 2" in particular) really pierce through to your soul. The scrape of strings, the nearly silent whoosh of a musical breeze, it all settles around you like a finely skeined cloak. Kidd's musical vision is smaller and slower in scope but no less cerebral than Hammock's. It takes time to tell its message, and the gorgeous haze of this classically bent ambient music floats by effortlessly. Yet, you are drawn in without realizing it, becoming part of the artist's work. It is as much about the listener as the creator, if you choose to see it that way.
"Linen Garden Pt. I" is a wonderful opening track, fronted by guitar and piano and buoyed by layers of treated instruments and the bone-shivering quiver of Aimee Norris's cello. It is liquid beauty of the highest order, and the presence of the stargazing masters of this genre is icing on the cake. "A Distant Glow" is somber and stately, almost sounding like a church organ at the beginning. Then it unfolds like a moon flower, and sparkling motes of light pepper the song and add to its tapestry. "On a Bed of Green Blades" is the dawning of a summer day, rays of light slowly lifting over a canopy of trees, the music swelling as a new day dawns. "A Farewell Sonata" is song number four, and its title suggests it should close out the album. It is a paean to the parting of ways between friends and loved ones. Sad and lilting violin and cello are underscored by mournful piano and trumpet, and it leaves you with a heaviness in your heart as your own memories flood through. "Crown of Amber Canopy" could accompany you on a serene walk through a rain forest, with multi-hued birds darting across your path. Its gentle lullaby bathes your soul in the same way that Stars of The Lid might, a compact and perfect soundscape. "Grey Cloud Lullaby" perfectly describes the misty realms of this soundscape, one that envelops the listener like a cold, November fog, dousing you with a thin cloud of drizzle. "Blue Rose on a Windowsill" is akin to a musical still life, staying anchored to an image even while its thoughtful music rolls by at a quiet pace.
"Summer Vigil" is heady and glorious like the fulsome scent of a peony, almost decadent in its presentation. "Every Mournful Breath" is spare and almost painful to contemplate, the music ebbing and flowing like a ragged breath of someone crying. "The Grandeur of a Modest Moment" celebrates and captures those quiet times that pass by in a blink if you're not paying attention, offering up piano and strings almost tentatively for the listener's pleasure. And finally, "Linen Garden Pt. 2" closes out this fine release, capping the finale of a splendid musical journey, one that the listener is free to make on their own, choosing what they will take away from this record. It features ethereal vocals from Kidd along with guest vocalist Hannah Anderson, and is a lovely way to put a stopper in this dreamgaze suite. Highly recommended for fans of Hammock, Stars of the Lid, and Helios.
Order the album here.
comments powered by