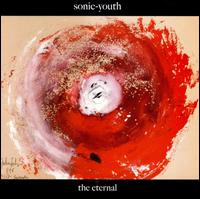 10 June 2009
The fact that there are no surprises here is itself surprising. SY added bassist Mark Ibold (ex-Pavement) and returned to the indie ranks, but while some critics are seemingly allowing these biographical details to color their responses, really these moves resulted in no major changes compared to SY's previous song album, 2006's Rather Ripped.
There are still lots of moody mid-tempo grooves with enough faster rockers for variety; textures are still clearer and less cluttered than during their Jim O'Rourke period, if very slightly messier and grittier than last time. The only thing here that's a departure: the brief passages with tight vocal harmonies on "Walkin Blue," which also has more of a normal melody than usual.
What it boils down to is, SY has a great sound, and even when the lyrics are silly or lackadaisical, Lee and Thurston's distinctive guitar timbres push all the right buttons. The brilliance and freshness of Evol/Sister/Daydream Nation are not going to be surpassed, so don't expect that; just relax into the billowing waves of clangorous six-strings. They invented this sound/style, and despite all the bands influenced by it over the past three decades, they're still the best.
BTW, I hope the dedication of "Leaky Lifeboat" to Gregory Corso earns the deceased Beat poet new fans. Gasoline (1958) for his early work and Herald of the Autochthonic Spirit (1981) for his mature style are good entry points.