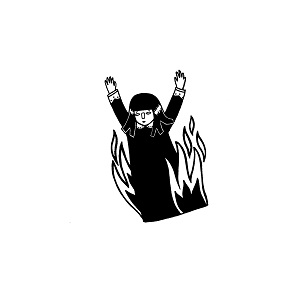 3 December 2014
West Yorkshire, UK folk experimentalist, Sophie Cooper, delivers her breathtaking third full-length under her own name, cementing her status as the Northern English princess of psychedelia.
Our Aquarius demonstrates just how far Cooper has evolved, even since 2013's Labyrinth (Exotic Pylon). Her ethereal compositions take on a Richard Youngs quality in their haunting intimacy by blending electronic drone with acoustic guitar and vocals, which, at times, become another layer of sound within the mix rather than the lead. Airy soundscapes evoke the beauty and mystery of the English countryside, allowing the darkness dwelling within secluded forests to seep through the light. It's the magic of lush, green, rolling hills smothered in fog at the first hint of dawn.
With Our Aquarius, Sophie Cooper has fully transcended the confines of folk music to create something else entirely new, yet completely familiar. Her next release can't come soon enough.